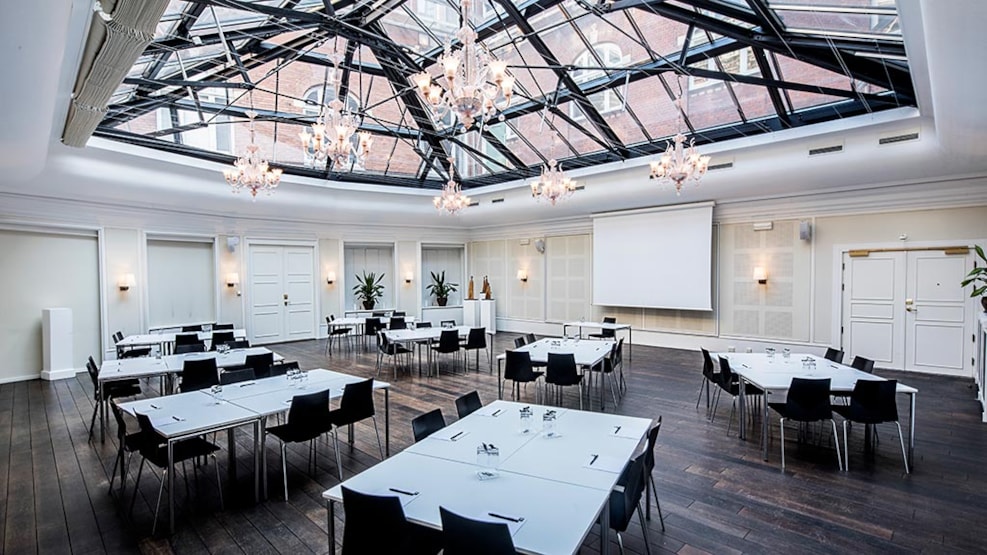 Green Experience
First Hotel Grand - Meeting Place
Conference In the heart of Odense
Hold your conference at First Hotel Grand Odense. The beautiful First Hotel Grand Odense dates from 1897, and is considered by many to be the most unique conference hotel on Funen. We are proud to provide a service based on a genuine interest in doing our best - every time.
Our skilled and welcoming staff welcomes you with open arms. Invite your guests to a unique and rewarding experience, where proud chefs, waiters and technicians are ready to create your perfect conference.
Our conference rooms are decorated with respect for the hotel's historical heritage and manage to accommodate both the building's architectural expression, as well as the innovative and technical solutions expected of one of the country's leading providers of modern conferences.