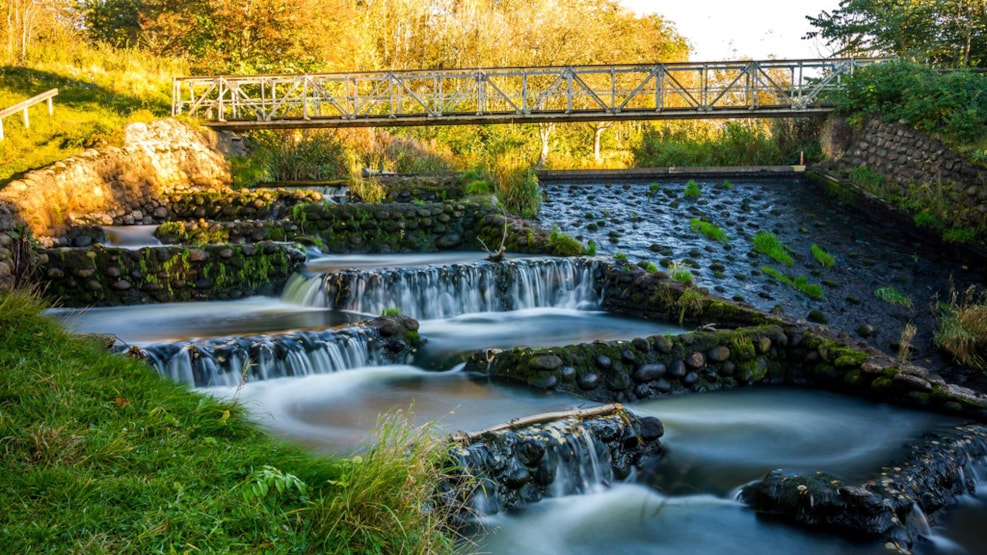 The Fishladder in Bindslev
At Bindslev Gl. Elværk you will find the beautiful fishladder. The stairs have rich fishing water with both salmon and trout. Be lucky to see the fish. 
One of the most beautiful and best fish ladders in northern Europe.
16 km outside of Hirtshals you will find the old The Old Power Station of Bindslev and this is where you can see the amazing fish ladder. The fish ladder is located by Uggerby creek which has a rich life of salmon and trout.
Because of the many fish in the creek of Uggerby it was necessary to build this fish ladder at the old power station. It was built in 1976 of boulders and was to benefit the fish life. With the ladder the fish can now jump from basin to basin. If you are lucky enough, you might experience the many fish jumping at the ladder. This is a unique experience which you can be lucky to experience by the ladder.
Visit the old power station of Bindslev and enjoy the relaxing sounds of the water and the wind. By the parking lot you can enjoy a packed lunch by the benches.