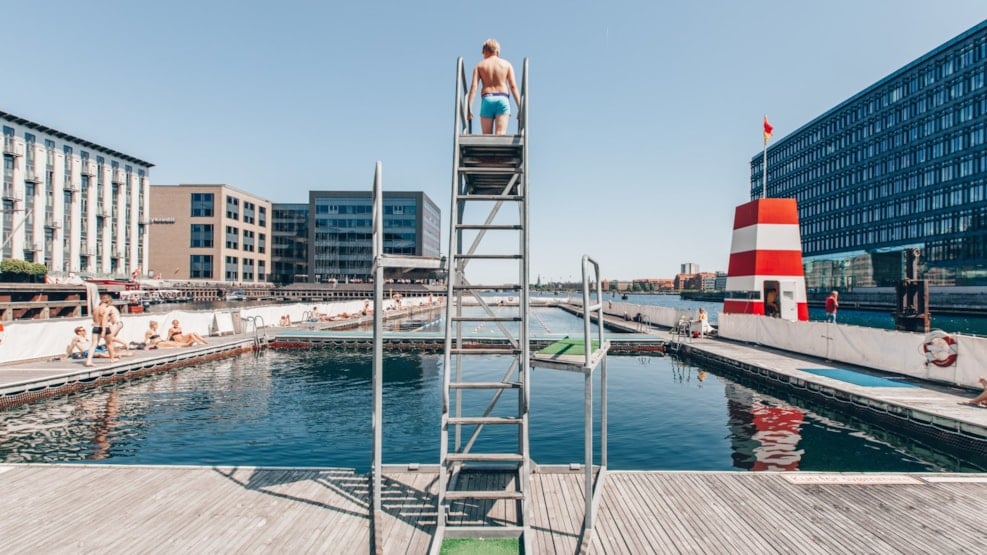 Fisketorvet Harbour Bath
Havnebadet Fisketorvet offer recreational bathing facilities along the waterfront of Copenhagen. The harbour bath serve as an urban supplement to the beaches around the city.
Harbour bath Fisketorvet lies next to the shopping center, Fisketorvet, and Havneholmen in Vesterbro. The bath has three separate pools: a children's pool, a diving pool, and swimming pool.
The children's pool is 0,70 metres deep and has a firm bottom. The diving pool is 5 meters deep and has a 1-metre, a 2-metre, and a 3-metre diving board. The swimming pool is 5 metres deep.
The Harbour bath is open from May 1st until March 31st. 
Lifeguards overview the facilities from June 1st until August 31st between 10-18.
Admission is free.
REMEMBER
Swimming in Copenhagen's harbour is only permitted within the harbour baths and established bathing zones.
Always respect the directions of the lifeguards and authorities at the harbour baths. In the extraordinary case of temporary closure due to unsatisfying water quality or other things, a red flag is raised, and swimming is prohibited.