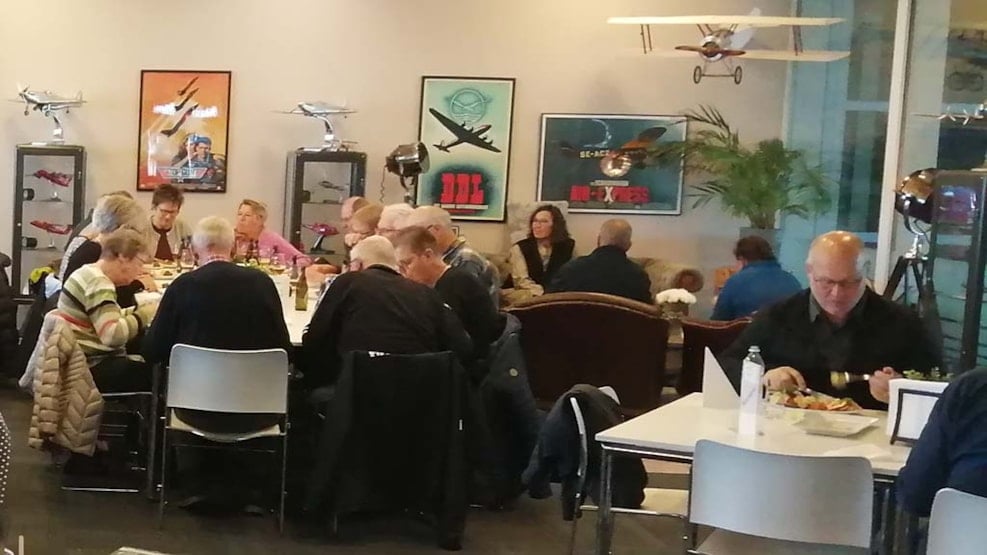 Flyvercaféen in HCA Airport
Café Flyvercaféen offers delicious Danish food, coziness, and exciting surroundings at HCA Airport!
Visit the cozy café at the airport near Odense, close to the Occupation Museum Fyn.
The cafe is very appropriately called Flyvercafeen, which means the plane or flying cafe in Danish.
Here, you can drop by and enjoy a delicious meal with classic Danish dishes.
It's open to everyone, even if you're not flying today.
Opening Hours:
It's open every week, but the opening hours change throughout the year.
Check the current opening hours on the café's Facebook page.
Groups and Events:
Flyvercaféen provides a great setting for various events: big or small, quirky or formal, cozy or serious.
The café has a strong collaboration with the Occupation Museum Fyn and event venue Den Flyvende Hangar, offering possibilities for inspiration days, birthday parties, lectures, conferences, meetings, company events, casual dining, themed parties, family gatherings, baptisms, memorial services, and much more.
The staff gladly organize events for individuals, groups, associations, and companies. The Flyvercaféen's motto is 'If you throw a ball to us, we'll catch it and create something truly unique.'
If you'd like to organize different events, the staff is more than happy to assist with planning.