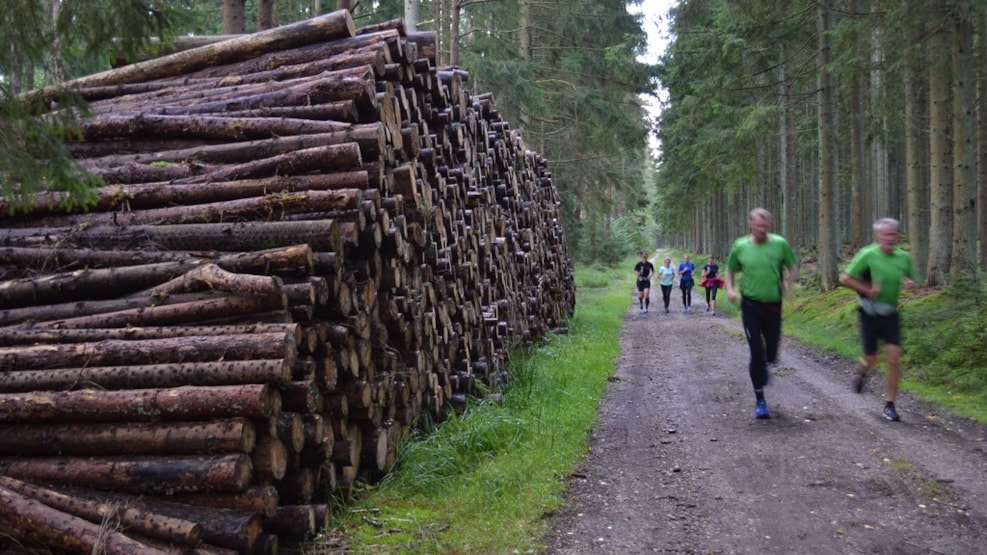 The forest Nordskoven by Silkeborg
The location of Nordskoven near Silkeborg in the Lake District, with its hilly and beautiful terrain, is a popular destination for hikers, runners, and mountain bikers.
The forest Nordskoven has a great number of stunning viewpoints – e.g. Louisehøj, which is kept permanently open. Additional lookout posts will change from time to time, as some places are allowed to run wild, and new ones wait to be discovered.   
If you look to the treetops, you might catch a glimpse of a woodpecker amongst the beech trees and firs. If you search the dunes of forest sand, you might find both vipers, small lizards and slowworms.  
All you have to do is decide the length of your route. The trails in Nordskoven vary between 2 and 11 kilometers.
The marked route of the forest is indicated by a dotted yellow line.
A map of the area is available here.
See what others are sharing on Instagram