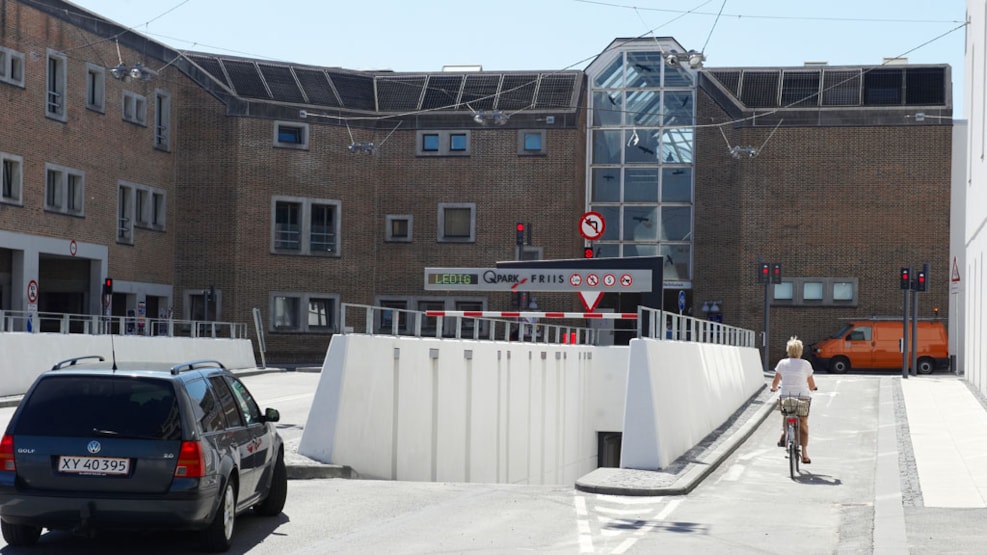 Friis Parking
Friis Shopping Center has a basement car parking with 850 spaces, with a height of 2.4 meters (7.8 feet). This is a great option for anyone wanting to be close to Friis, Salling, and shopping streets.
The  parking garage is open day and night, with the entrance located at Nyhavnsgade. The parking garage is super easy to use: There is an automatic license plate reader, so when you want to leave, you simply punch in your license plate number, and pay.
Read more about Friis basement car parking in Aalborg (in Danish)...