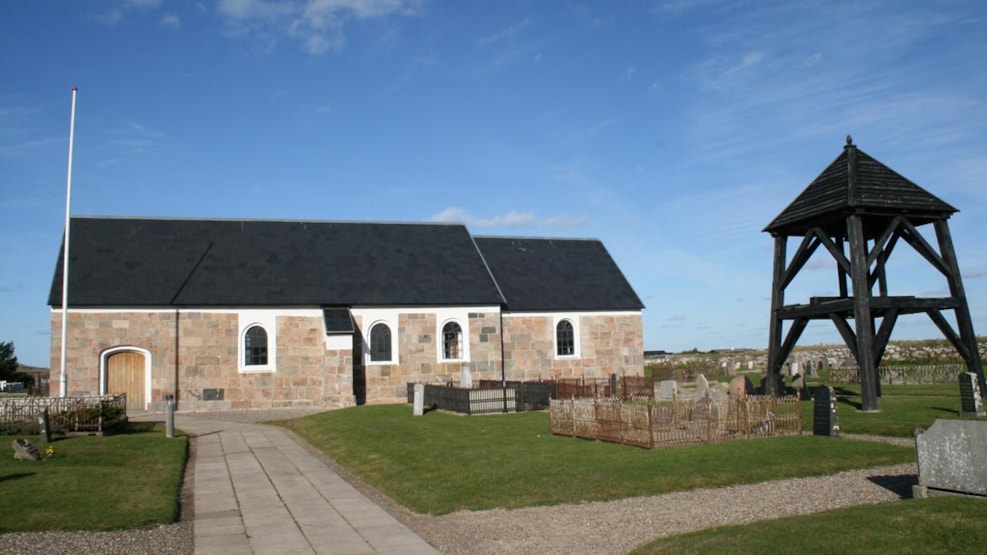 Furreby Church
Norman Style village church.
Furreby church was built about 1200 A.D. in a typical Norman style (Romanesque style) of granite ashlars on a profiled plinth. The bell, which hangs in a small wooden tower in the churchyard, probably comes from the church in Kettrup which was closed in 1551.
The nave was extended towards the west in 1937 and built of reused ashlars and yellow bricks.

The altarpiece is originally a Gothic cabinet which was changed in the Renaissance; the figures were removed during the Reformation in Denmark (1536) and not until  1860 was a copy of the figure of Christ by the Danish sculptor Thorvaldsen set up.

The seven-branched candlestick on the altar and the two chandeliers were donated to the church in 1928. The font is a Romanesque granite font and the depth of it shows that children were formerly immersed in the christening water. Now a brass christening bowl is placed on top.

The pulpit is late Gothic. The ship in the ceiling was donated to the church in 1909. The church is lit up only by candles.

Services are held in Furreby church at Easter, Whitsunday and Christmas and during the summer months.