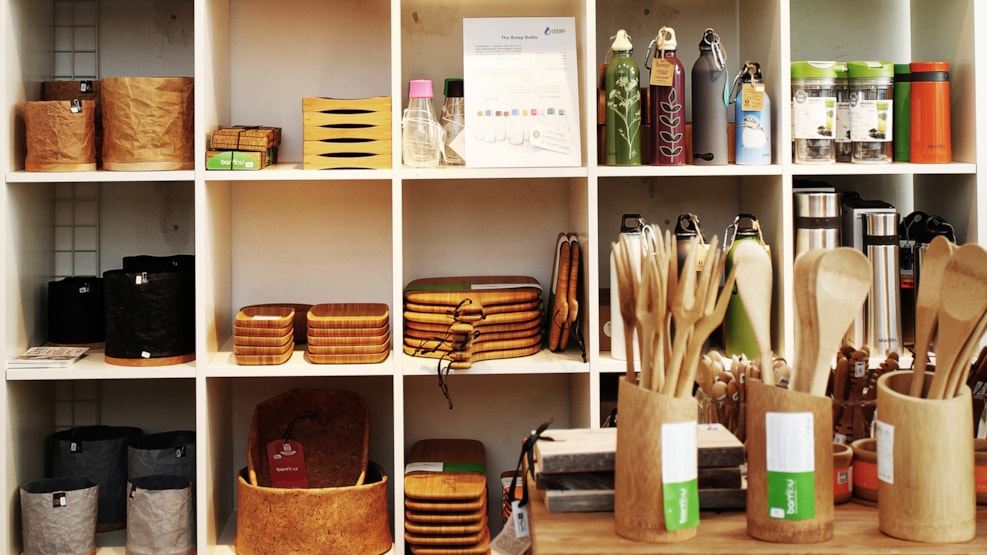 Gågrøn!
The shop where customers are guaranteed that every item for sale is sustainably sourced and produced. Inspiring a more conscious way of living with less impact on our environment while still maintaining beautiful, functional products.
Reduce your environmental impact
GåGrøn (go green) is located on Nørrebro's hip Jægersborggade and everything available to buy is sustainable, meaning you can buy products for yourself or others with a good conscience. You will find plenty of gift ideas and beautiful, functional items for everyday use and of high quality for your home. The shop staff is on hand to advise on all aspects of sustainability and how this relates to the shop's product range whether that be buying high-quality products that last longer or simple tips on how to swap out disposable climate-damaging products and habits with sustainable ones.
Make sustainability a way of life
The shop covers a wide range of different products from homeware to disposable (yet climate-friendly) crockery and cutlery. There's also a section specifically for packed lunches with reusable items that enable you to swap out plastic bags and metal foil for innovative cotton and silicon products. You'll also find products for the bathroom, including soft towels and bathmats made of 100% GOTS-certified cotton from The Organic Company. Sustainable dental care is also on offer with several different toothbrushes in bamboo, bioplastic dental floss, and 100% natural toothpaste without fluoride. You can follow GåGrøn on Facebook and Instagram where products and inspiration for a more sustainable way of life are regularly posted.