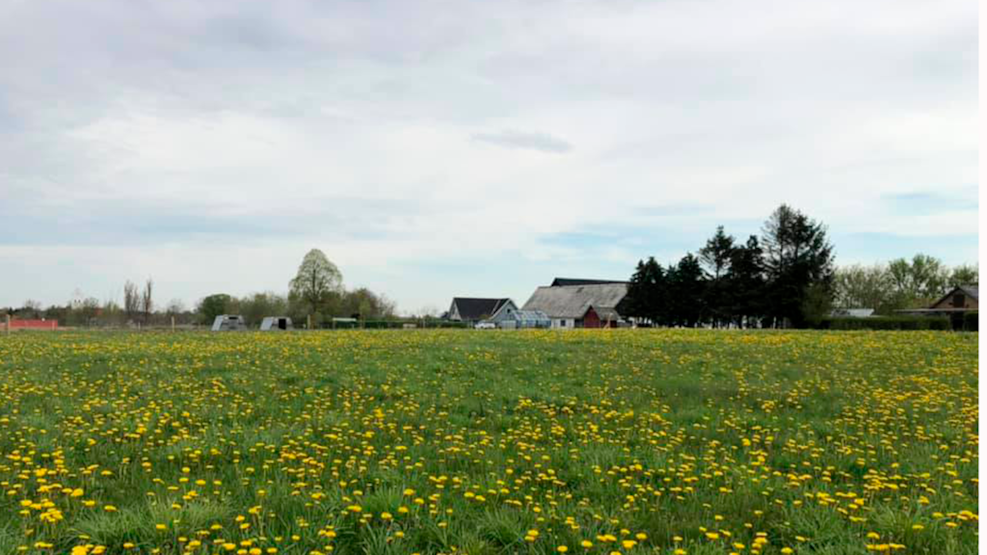 Gården på bakken
Welcome to "Gården på bakken" in Holme-Olstrup – a small and cosy bed and breakfast where we also offer farm holidays during the schools' summer holidays.
We have two bedrooms with a shared living room, bathroom, and a large kitchen-living room with dining area. In the master bedroom there is also possibility of extra beds for two smaller children.
Holme-Olstrup and Gården på bakken are an excellent starting point for your holiday in South Zealand. BonBon-Land is only 2 km away from Gården på bakken and Camp Adventure and Skovtårnet are 9 km away. In addition, we have many of SydkystDanmark's other attractions such as Gavnø, Faxe Kalkbrud and Stevns Klint within an affordable distance. Holme-Olstrup Station is 1 km away, from where trains run to Næstved (7 mins) and Køge (30 mins). Both Næstved and Køge are good trading towns with a cosy town centre and several great restaurants and cafés.
At Gården på bakken, we love nature and do our best to offer you an accommodation with a focus on sustainability and climate-conscious choices. Biodiversity and respect for nature are keywords in our garden, where we practice "Vild med vilje" (wild on purpose) and let the grass and flowers grow so that the insects can live freely. In the field, the grass grows freely all summer, and here you can meet our free-range chickens and pigs. Inside, we have decorated our bed and breakfast with lovely, recycled furniture, which creates a cohesive and style-conscious decor without compromising our choice to burden the climate as little as possible.