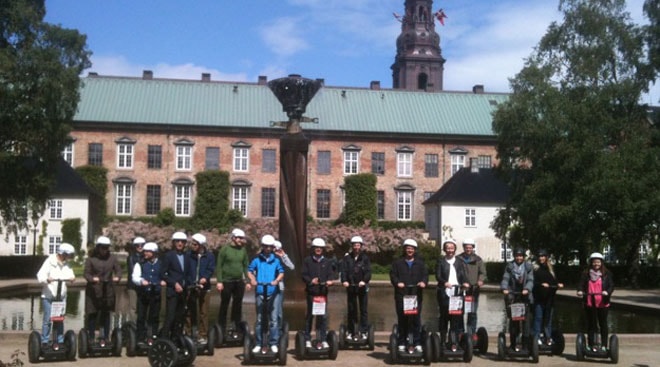 Go-Segway
Jump on a Segway and glide smoothly and silently through the streets of Copenhagen at 22 km/h (13 mph) only 20 cm (8 inches) above the ground.

Go Segway offers daily guided tours in the charming central of Copenhagen. You will be seeing all the highlights of the city, including Nyhavn, The Citadel, Langelinje with the Little Mermaid, Amalienborg Castle, the fashionable waterfront, the Black Diamond, Christiansborg Castle, to mention  a few.

Along the way, the amusing English-speaking guide will tell you about the history of the Copenhagen, its people, and the architecture.

The professional staff put a great effort into making the tour safe and entertaining and. All tours include helmets, instructions, hands-free intercoms, and of course - the guide.

Segways are some of the most eco-friendly vehicles in the world.

All tours start and end at the centrally located Segway shop.

Book Online (all cards accepted) or call +45 2970 8190.