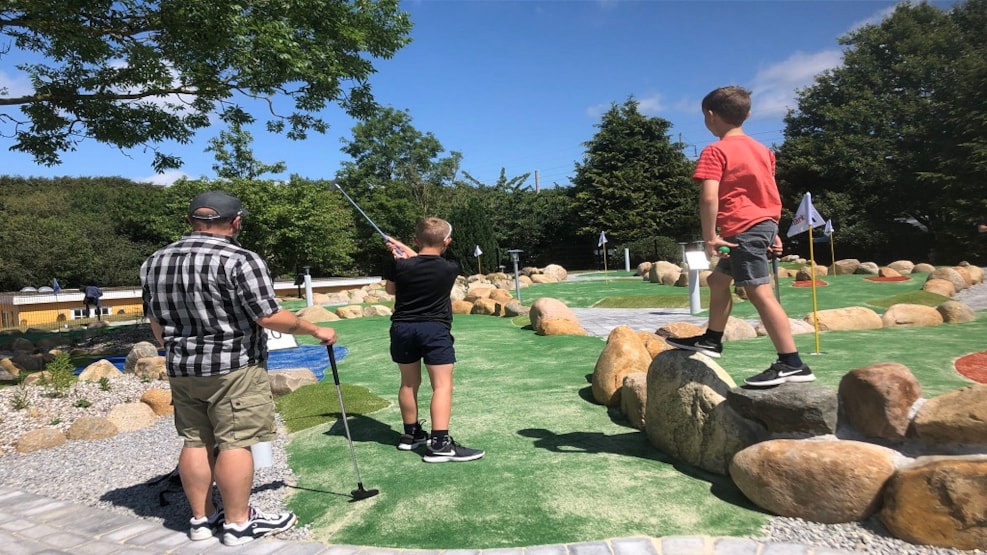 Golfpark - Minigolf ved Genner Hoel
Mini golf course at Genner Hoel with 12 holes - fun for the whole family.
The mini golf course at Genner Hoel has been designed as an adventure golf course with 12 holes of varying difficulty and is situated on a hilly terrain. The area around the course has been embedded with plants to attract butterflies – this will hopefully give the players something nice too look at while playing mini golf.
The course is centrally located in Sønderjylland between Aabenraa and Haderslev.