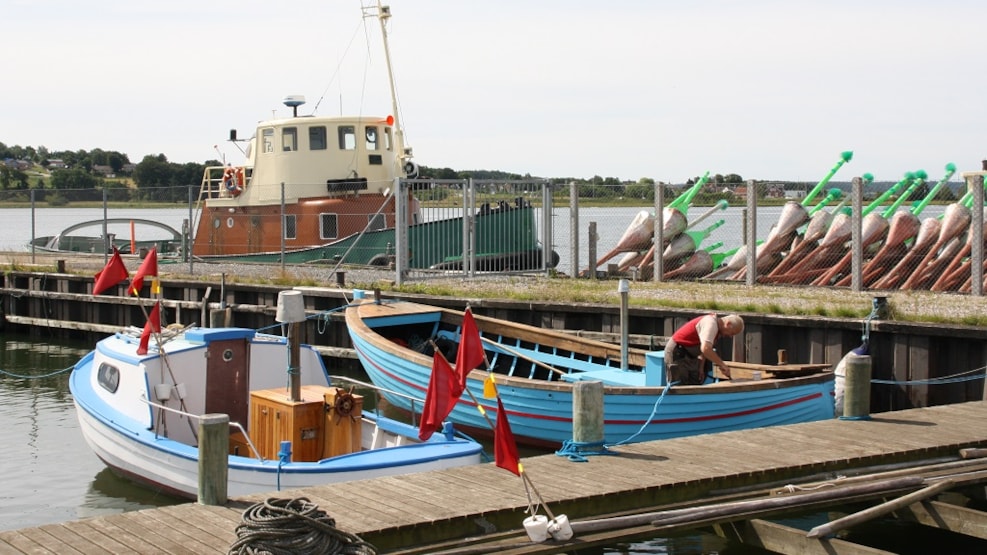 Hadsund Fishing- and Yacht Harbour
Located not far from the center of Hadsund, you'll find the old fishing harbor, which today primarily functions as a marina.
When you drive down the charming streets, Fiskerihavnsvej and Bådsstræde, to reach the Hadsund Fishing and Yacht Harbor from the mainland, you can sense the whisper of history. The street names tell the story of the place's history as a home for fishermen since 1937, when the harbor was established. Back then, tons of fish were landed from dozens of large cutters, and there were several fish companies, freezing plants, and ice factories at the harbor. Today, it's about recreational fishing for the members of the "Fiskeklyngen" (Fishing Cluster), who create a good life at the harbor. Nevertheless, the harbor primarily functions as a marina now, where the 82 dedicated members of Hadsund Bådlaug manage the harbor.
They have access to 34 berths, all of which are naturally occupied. The boating association is based in a small, charming clubhouse that fits perfectly with the atmospheric surroundings.
Maximum depth: 1.50 meters Guest fee per day including shower: 100 DKK