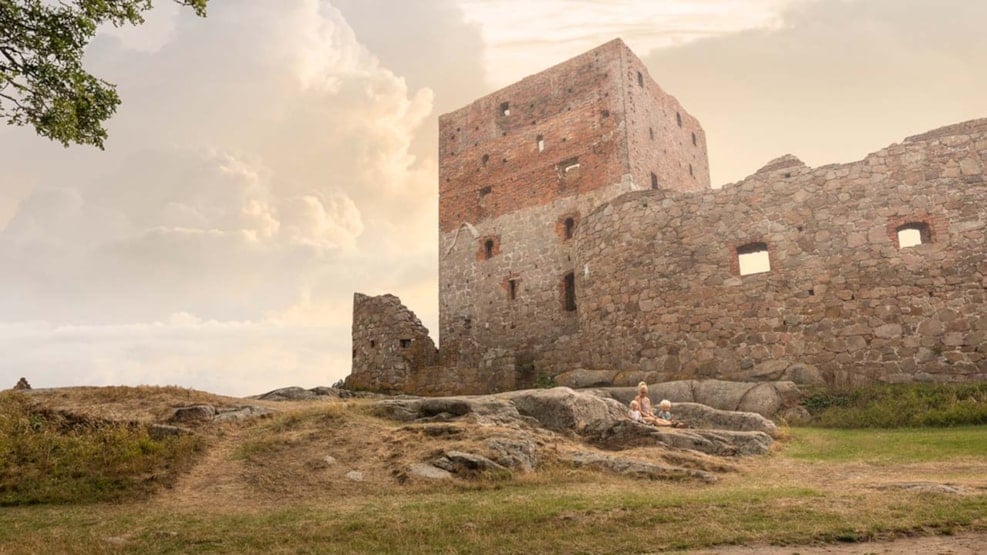 Hammershus Castle Ruins
At the northern tip of Bornholm you'll find the impressive medieval fortress of Hammershus. 

Experience the largest castle ruin in Northern Europe and the most popular attraction on Bornholm – a place to fire the imagination and bring the history of Bornholm to life.
Erected in 1200 by the arch bishop of Lund and the Danish church Hammershus played an important part in the struggles and wars which found place in the middle ages in Europe.
It was deserted in 1745 and allowed to fall into decay. The people of Bornholm were free to gather building materials from the site until 1822, when the ruins were put on the national historic register.
Today it is Bornholm's largest attraction and an must-see if you visit the island. The fortress is open all year and has no entrance fee.