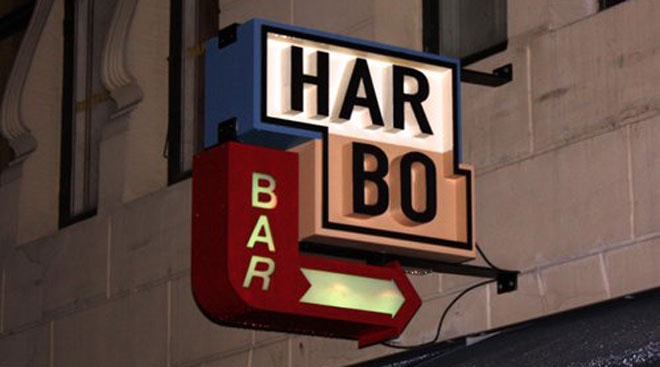 Harbo Bar
Harbo Bar is located in the hip area on Nørrebro and has become a popular hangout for many Copenhageners.

The room is rather small, but it's decorated nicely with rustic, homemade furniture.

Harbo is a good place for a talk and a nice cup of coffee during the day, and during the night Harbo is perfect for a nice, cold beer with friends.

Organic selection and fun in the sun

The majority of the beer, juice, coffee and wine are organic at Harbo, and if you get a little hungry, you can order nuts or grab a good old-fashioned cheese sandwich.

If you are having some trouble finding a place to sit inside, then you can look for a spot outside on the benches, which is a popular place to hang out and enjoy an organic Danish beer.