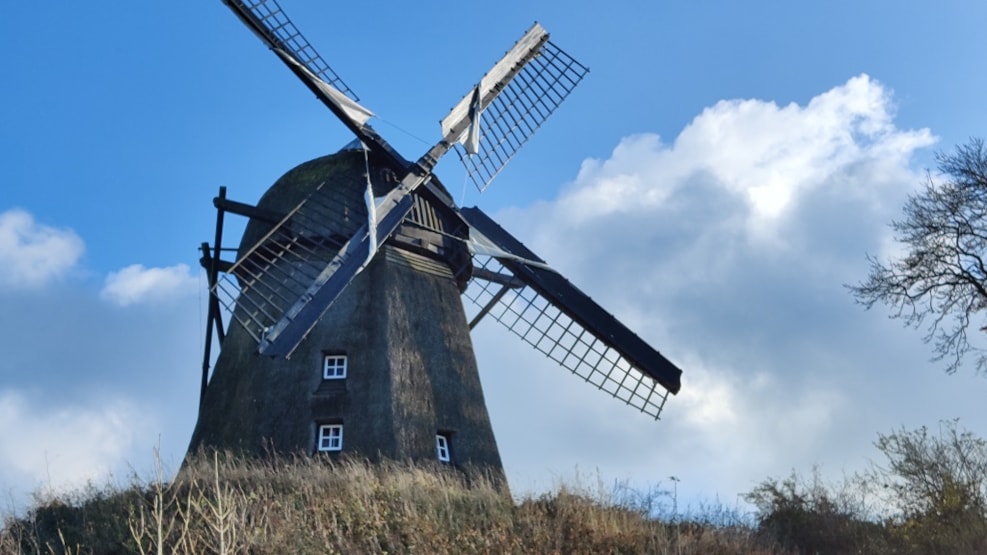 Havnø Mill
Havnø Mill is an old windmill from 1842 which has been fully restored.

The Mill is a Dutch thatched mill built in connection with the manor Havnø and is the oldest windmill in North Jutland. The mill is placed in an extraordinary landscape between Mariager Fjord and Lounkær Forest.

In the year 2000 Havnø Mill got its sails back and the restoration project was finished.

"Hadsund Egns Museum" has been responsible for the restoration.

The mill can be seen from the outside all year round.
In the summertime - from the third Sunday in June (The national Mill-day) to the end of august, the mill is open every Wednesday from 10:00-16:00.