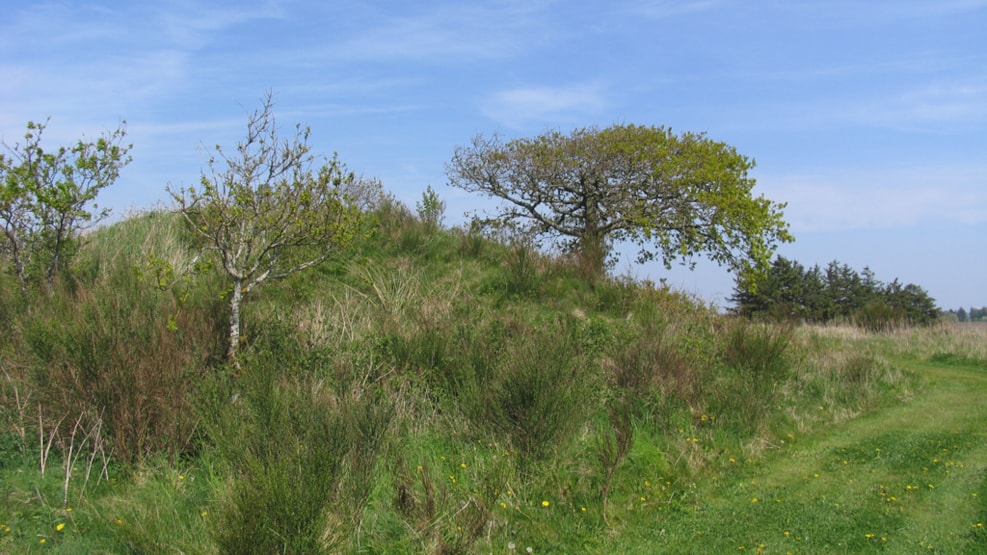 Henneby Høje
Henneby Høje - 10 Bronze Age hills on a row at Blåbjerg plantation. Situated 32 m. above sea level. The hills are situated in Blaabjerg plantation.
South of Blåbjerg Plantage you will find the 10 beautiful burial mounds in the high group "Henneby Høje". They were probably built in the Bronze Age around 1.700-500 BC.
The burial mounds are classically located at the top of the hill in a north-south row. In the past, there have been several mounds, which unfortunately have fallen victim to the plow and cultivation.
Therefore, Henneby Høje is a great example of the area's exciting history.
This is because the landscape is due to the massive sand drift in the area and later plantations, now very different from the open overgrazed landscape that characterized the Bronze Age.