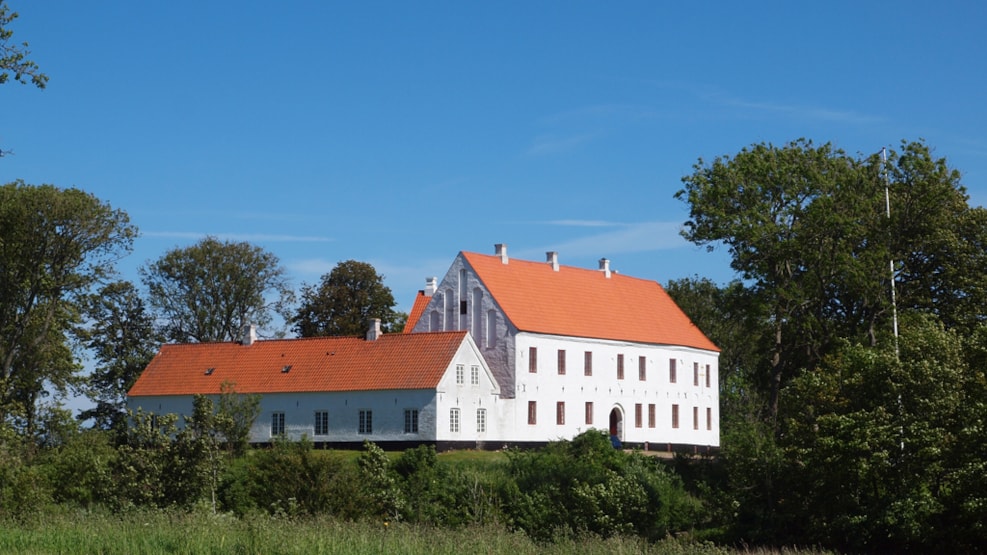 Herregården Odden (manor house)
Visit Denmark's northernmost manor house which houses a large collection of artist J.F. Willumsen's works. In the horse stable, Oddens history is shown for 500 years. Enjoy the nature and area and visit the manor's old kitchen.
Odden Manor is one of Denmark's northernmost manor. Originally it was situated on a peninsula knock, surrounded by water and a moat. moats. Odden Manor was, until 1743, owned by changing noble families and had large land-related activity and many tenant farmers and farms in possession. The existing protected buildings from the 1500s were consistently restored in 2006-2017 and contain a large collection of the artist J. F. Willumsen. A exhibition on Odden Manor's history over 500 years is displayed in the renovated stables.
The manor's old kitchen serves coffee, tea and pastries.
A guest apartment housing two persons can be booked for either two nights or one week.
Events 2023:
16.04.23 kl. 10 - Yoga and drawing at Odden  
20.06.23 kl. 19 - Koncert with Kielgasterne
16+23+30.08.23 kl. 17.30 - FOOD+ART+MUSIC EVENT
03.09.23 kl. 10 - Yoga and drawing at Odden 
11.09.23 kl. 19.00 - Koncert with Fairy Hills - irish folkmusic