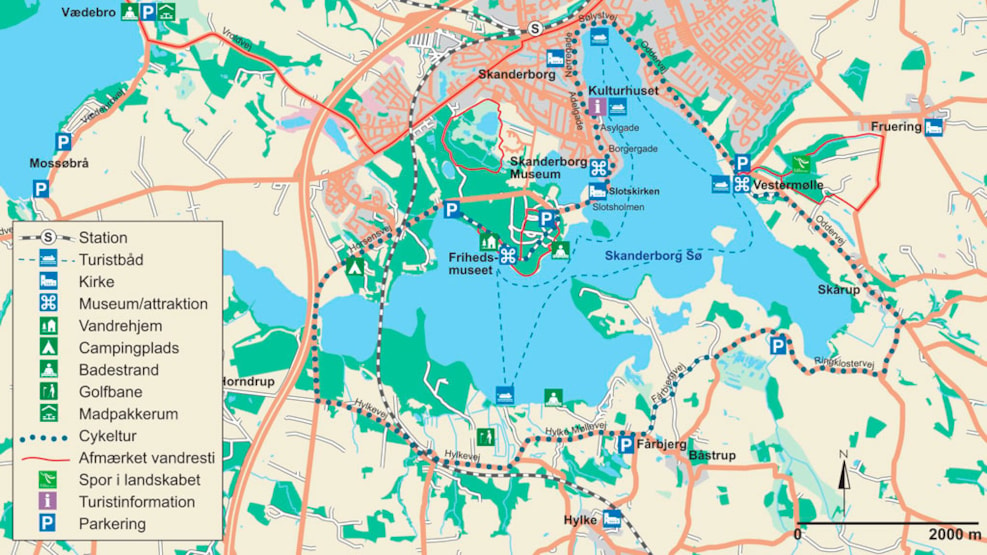 Hiking around Skanderborg Lake
Enjoy a soothing walk or a bicycle tour of Lake "Skanderborg Sø" and take the time to visit the old Skanderborg Castle Chapel which is situated beautifully above the Skanderborg Castle Hill.
The Skanderborg Castle Chapel is the only remaining part of the former very impressive Skanderborg Castle, partly built with bricks from the demolished medieval monastery in Øm.
In the Skanderborg Deer Park you will find both Skanderborg Bunkerne in an overgrown bunker (remember to study the fascinating Enigma code machine), the comfortable youth hostel and the welcoming Skanderborg Public Baths. It is also in the Skanderborg Deer Park that the well-known and much loved Skanderborg Music Festival takes place every year in august. 
See what others are sharing on Instagram