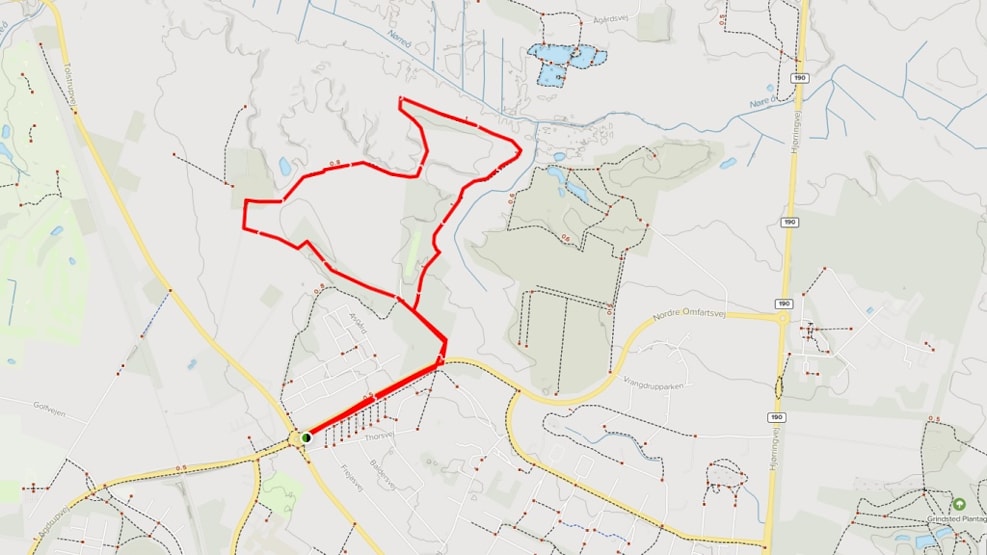 Hiking trail in Nørre Ådalen
The route (4,7 km) is located in the northern part of Brønderslev. It guides your through a beautiful landscape which shows the sign from the last ice age.
Parking can be found at Sundhedshuset. From there you can go north on Thorsvej, where at the end of the road you will come by 2 burial mounds. Along the trail there are some benches where you can take a rest and enjoy a lunch in the beautiful landscape.