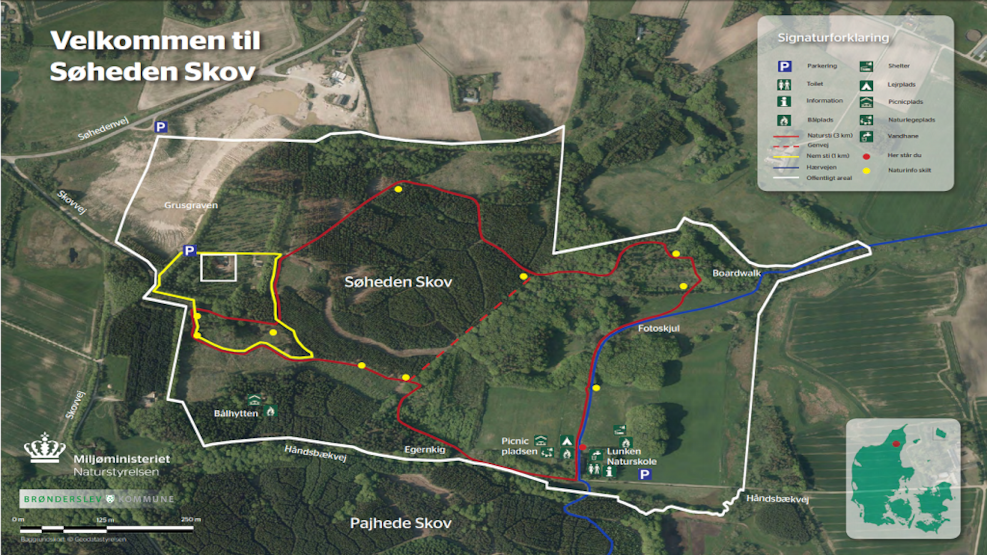 Hiking trails in Søheden Skov
Experience one of the great hiking trails in the forest of Søheden!
Here you will find two marked routes.
The red route is 3,3 km and shares some of the routes with the Ancient Road, Hærvejen.
The yellow route is 1 km and easily accessible.
Besides the marked routes, Søheden has more nature trails, if you are keen on an off-road experience.
The hiking trails are only one of the many experiences that Søheden Forest Complex offers.
In the forest you can camp in shelters, enjoy a nature playground, you will also find toilets, a place to have a bonfire and barbecue and more.
Søheden Forest is located in the northern part of Jyske Ås, 18 kilometers north of the city of Brønderslev.