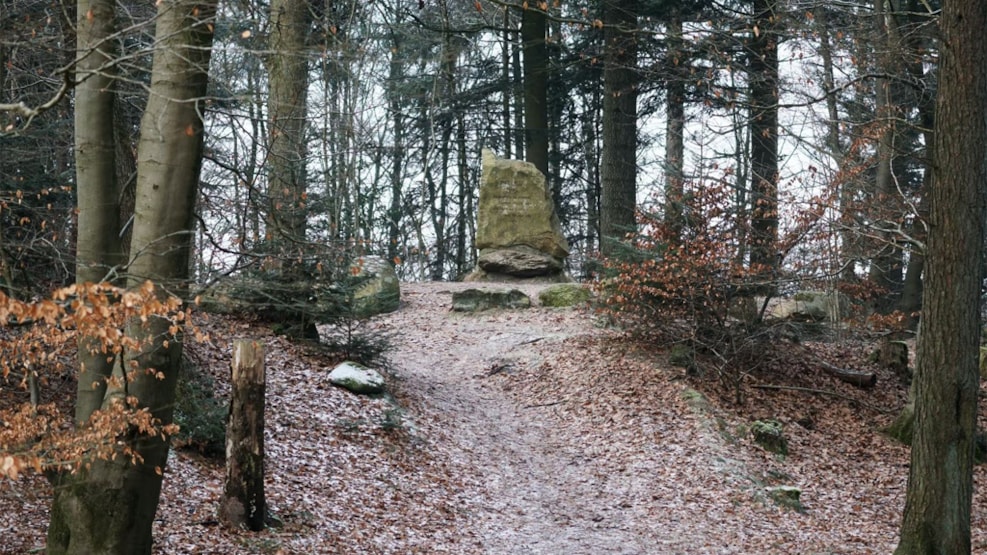 The History Path around Ølgod Byskov
The History Path winds about 6 km around Ølgod Byskov. Along the way, there are 13 stops that tell about the forest's creation, flora and fauna, burial mounds, the people who created the area and about local stories and activities.
The planting of Ølgod Plantation began in 1882. Its purpose was to provide shelter for the new station town of Ølgod and to ensure that no heath fires would subject the inland dunes to sand drift, i.e. 'wandering dunes'.
In the following 135+ years, the plantation has developed into an exciting and varied forest, with around 25 different types of trees.
The plantation was named "Ølgod Byskov" in 2013 and is owned by Varde Municipality.