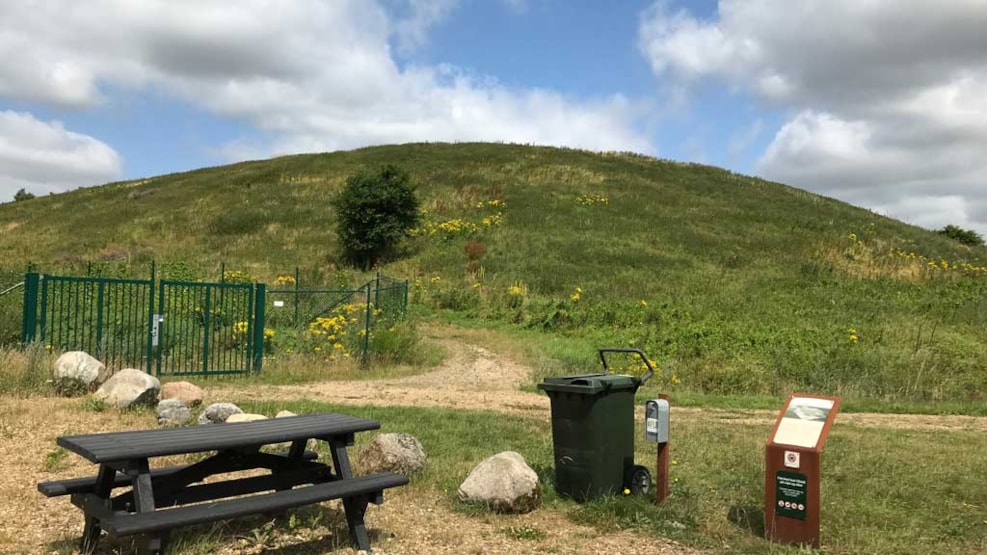 Hjertestien in Fasterholt
Route explanation: The trail is 1.5 km long and gravel paved. The increase is approx. 30 m from the parking lot to the top. You start at the car park, from where you can walk the route both ways.
The AFLD mountain.
You are now in the northwestern part of Søby Brown coal area. At the top you reach one of the highest points in Herning Municipality approx. 83 meters above sea level and from the top you can see all the way to the sculpture Elia in Herning - 11 km away. The path rises in height because it is laid out over the old landfill. Waste was deposited here from 1980 until 2009, when the landfill closed and today waste is no longer deposited in Fasterholt.
Along the path you will find information boards that tell more about the area and AFLD's work to recycle and treat all the waste that is thrown away. The path has been laid out in collaboration with AFLD and Herning municipality.