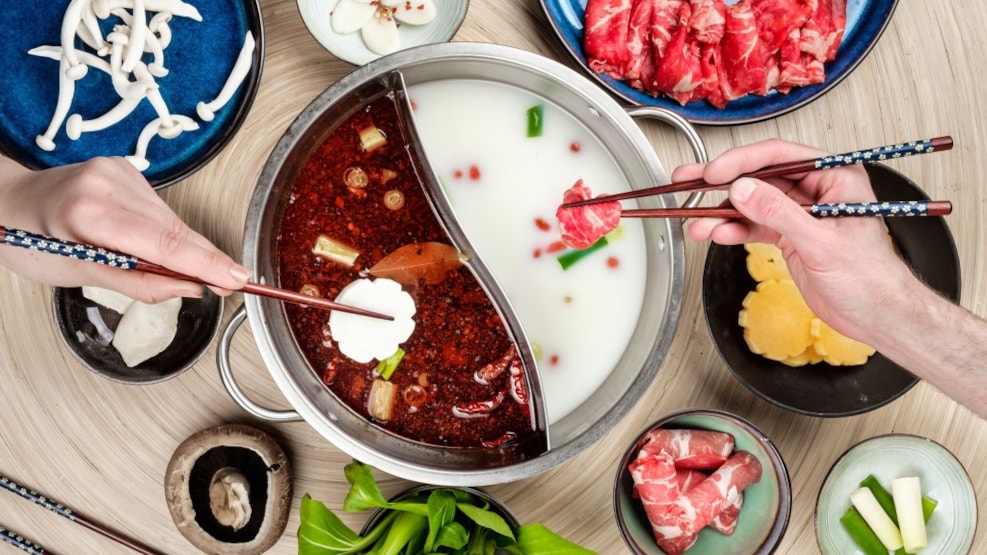 Hot Pot Republic
Visit Denmark's first hot pot restaurant
Hot Pot Republic started out as a pop-up in collaboration with Mikkeller but has now opened in its own restaurant at Vesterbrogade.
The concept of Asian hot pot is simple. A pot of boiling soup is placed in the middle of the table and you cook the various ingredients, ranging from meats to mushrooms, vegetables, dumplings and other Asian specialties.
The magic of hot pot is not only found in the tasty and nutritional value of the food but also very much in the experience surrounding the Asian gastronomy. It is a communal and social dining experience that allows you to socialise and bond over the steaming hot pot just by cooking and sharing food with each other.