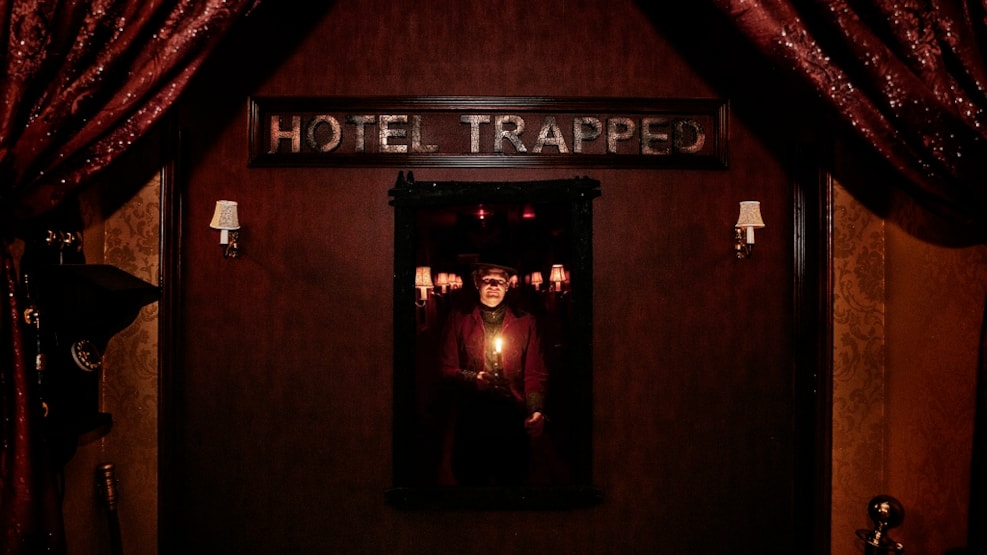 Hotel Trapped - Escape Room - One of the best in Europe and the best in Denmark
You will be taken back in time, to 1929 at the exclusive Hotel, where you will have an absolutely fantastic experience in Hotel Trapped's Escape Rooms, which are absolutely world class, just look at the over 800 5-star reviews, distributed on Google, Tripadvisor and Facebook.
The hotel owner and his wife will welcome you to Hotel Trapped in 1929 and show you into your hotel room. If you have booked Room 7, you will be shown into the exclusive Room, with an abundance of exciting tasks. Here you have to solve puzzles and mysteries to get the key to freedom… But where is the end ??? Room 7 offers many surprises and fun challenges and together with the many beautiful details and effects, you will in Room 7 have an absolutely fantastic experience, regardless if it is the first time you try an Escape Room or if you have tried others before.
If you choose to visit Room 13, you will be shown into the Room where the Great Fire started in 1919. Here Mephisto has taken over power and he now also holds the little girl Alice captive. Help the poor girl by solving the many vicious riddles in the Room and break out to the old mental hospital, where you must find the way to Mephist's chamber, to defeat him and his evil. Room 13 is called a true masterpiece and with this Room, Hotel Trapped has set a new standard for what is possible in an Escape Room.
Last but certainly not least, Hotel Trapped from the summer of 2022 can welcome you to the brand new Escape Room, The Old Tivoli, where you as the Hotel's distinguished guests, will be allowed to entertain you with a bag of coins. But the mystery awaits you in there and sends you through an unforgettable and adventurous journey filled with exciting puzzles and surprising challenges, before you may find your way out.