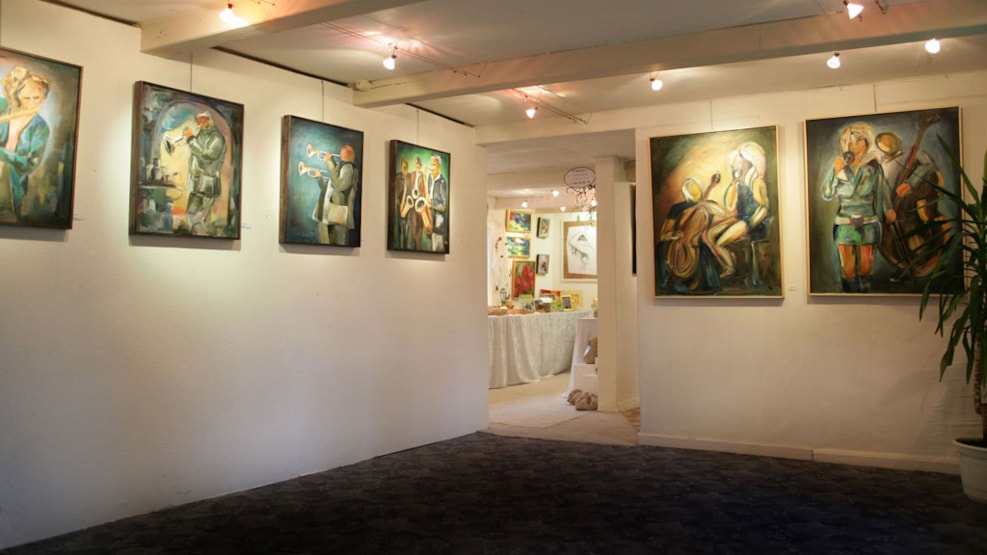 Hou Gallery
Hou Gallery is placed right in the middle of cozy, little Hou, in the main house of Hugdrupgaard, a farm from the 1500s. There is a variety of exhibits, as well as free entry, and a yearly art sale.
Hou Gallery exhibits many interesting artists, making it possible for you to buy a different, unique souvenir to remind you of your lovely trip to Northern Jutland. This is possible due to the art sale attached to the gallery.
A charming farm
Hugdrupgaard was originally built around a square, and was primarily built in the 1500s. The house where the gallery is located, however, is from 1912. Since then, parts of the farm have been torn down and others have been built. In 2015, a building was erected for the yearly art sale.
You can also visit Den Lille Kreative (The Little Creative) situated in the pensioner's house that lies directly adjacent to Hou Gallery, and matches its opening hours.