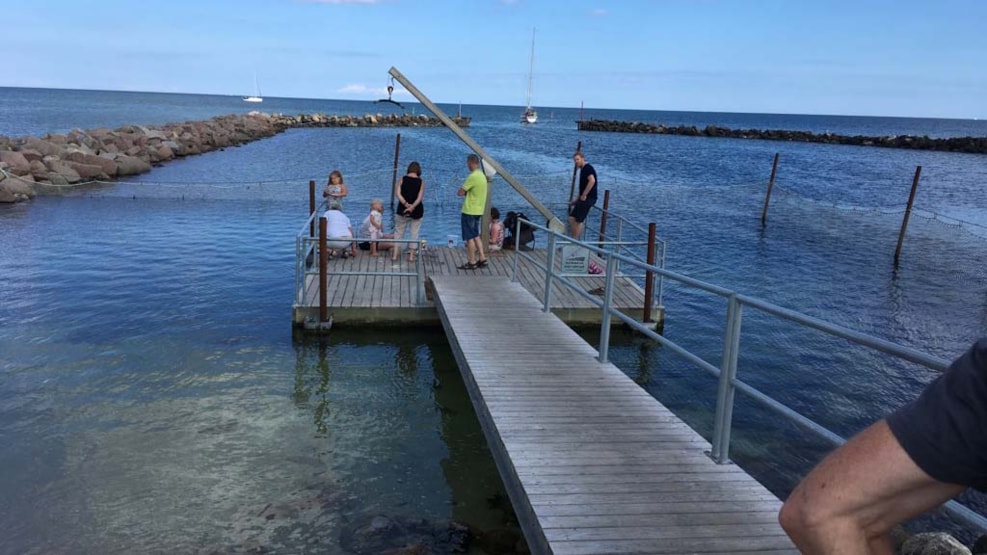 Hou Harbor Bath
Hou Harbor Bath is the perfect opportunity for a having a safe swim in the Kattegat! The water is fresh and the bath is always open. You will find it by the end of the pier by Hou Marina in Hou town.
Hou is just a stone's throw north of Hals, but where Hals is situated by the Limfjord, Hou is right out to the Kattegat. With a view all the way to Sweden (although it probably won't reach much farther than Læsø on most days), this is a perfect chance for a genuine swim in the sea. Hou Havn is a beautiful, modern marina that is both child- and handicap-friendly.
Hou Harbor Bath is also easily accessible by car and wheelchair, as the pier is directly connected with an asphalt road. The bath was specifically created with the wheelchair-bound in mind, meaning that there are amenities for a physically disabled person to have a safe yet freeing swim.