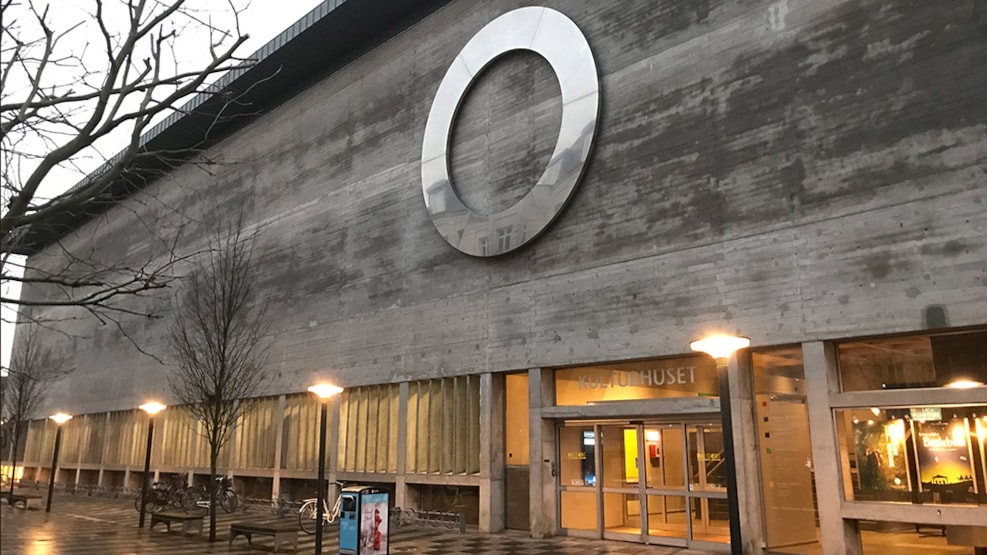 The House of Culture - A stop on the Star Route in Randers
Kulturhuset holds the main library of the neighbourhood of Randers in the ground floor, the Museum of Culture History on the first floor and the Art Gallery of Randers on the second floor. The building contains an elevator. Kulturhuset consists of three buildings joined together.
Art for Every Taste
On the 2nd floor, you will find Randers Art Museum with three permanent exhibitions - the surrealist COBRA artists, the national romantic Danish painters, and the installation "The Cosmic Space." Additionally, there are ongoing special exhibitions with art workshops where you can also create art yourself.
Museum Østjylland is located on the 1st floor, where you can embark on a cultural-historical journey. The exhibitions revolve around life at Randers Fjord from the very first arrival of humans in the Stone Age to modern times.
On the ground floor, you will find Randers Library, filled with plenty of knowledge for both children and adults.
The building has an elevator to access the different floors and plenty of exciting activities on each level.
Walk under the Rainbow of the Ring
The Cultural Center consists of two buildings - the large square concrete block designed by architect Flemming Larsen in the 1960s and the old red brick building that used to house the Technical School. The main entrance of the Cultural Center is marked by the sculpture "The Ring" by Viero Colaros. The simple sculpture is quite elegant in daylight but truly comes to life in the dark when it glows in all the colors of the rainbow.
Dyt-what?
On the route between the Cultural Center and Slotspladsen (Castle Square), you will pass through Dytmærsken Street. The common explanation for the somewhat peculiar name is that the street is named after the many merchants who, in the Middle Ages, came to Randers all the way from Ditmarsken in Schleswig-Holstein.
See what others are sharing on Instagram