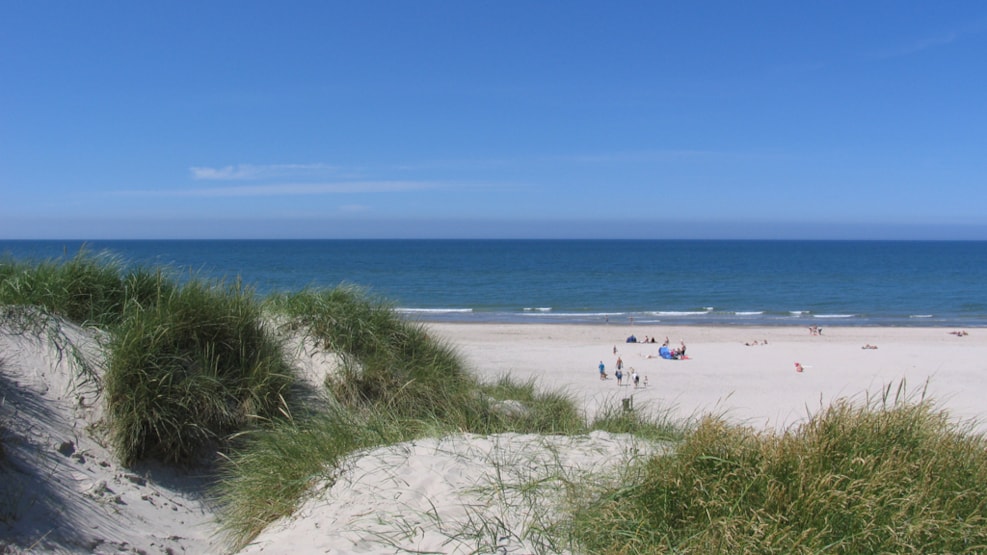 Houstrup Beach
Houstrup beach is a combined beach - where one part of it is a normal bathing beach and the other part is for naturists.
Official beach for naturists
Five kilometers from Nørre Nebel, Denmark, you will find this beautiful sandy beach with tall dunes that give you shelter from the wind. The beach is divided into two parts, at one of the parts, being nude is allowed. The beach is often used by guests from the naturist camp site, Lyngboparken in Henne. According to the Danish Outdoor Council, the water at this beach is safe and high quality.