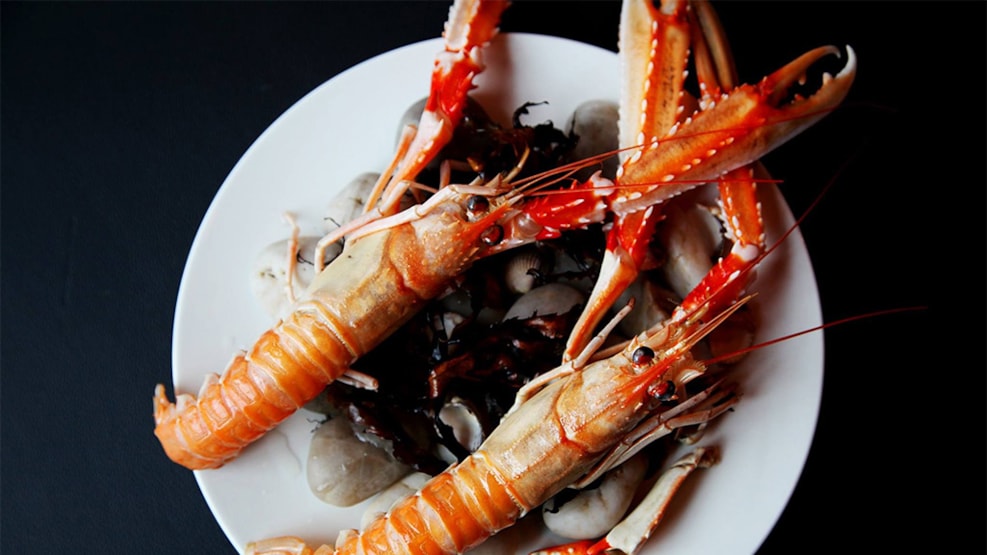 Hummerens Hus Restaurant
Hummerens Hus, restaurant on Læsø, spiny lobster, shellfish, fresh fish and much more
In season, they offer virgin lobster every day - shrimp, smoked fish, fresh fish and herbs from their own garden.
as well as steak, the good steak, which is chosen with care and fried on the lava grill.
The "Hummer's House" was built in 1872 - the same year that Læsø's first port was inaugurated. It was to serve as a residence for the manager of the "Diner" from 1865 on Havnebakken - what is now the tavern at the Carlsens Hotel, which it was called from 1896 when the tall building came into being.
For decades - up to 1976, the house was home to one or two families. Inside the half-timbered house there was a hairdressing salon, but the house has also served as a retreat for the old butcher Petersens, whose slaughterhouses - now holiday homes - are closest neighbors.
Læsø Home Letter Association bought the house in 1976 by Ivar Nielsen, ie. The purchase included two tracts, one of which had been slaughterhouse sales, which was replaced by a laundry which was demolished from 1976 to 1986 to give more space to the maritime museum established in 1979.
In 1986, a thorough restoration was made, and the house is divided into four departments.
In the period up to 2014, there is a maritime and fishing museum in the house. It is part of Læsø Museum in line with Hedvigs Hus, the museum yard at Lynget and for that matter the museum ship "Ellen".