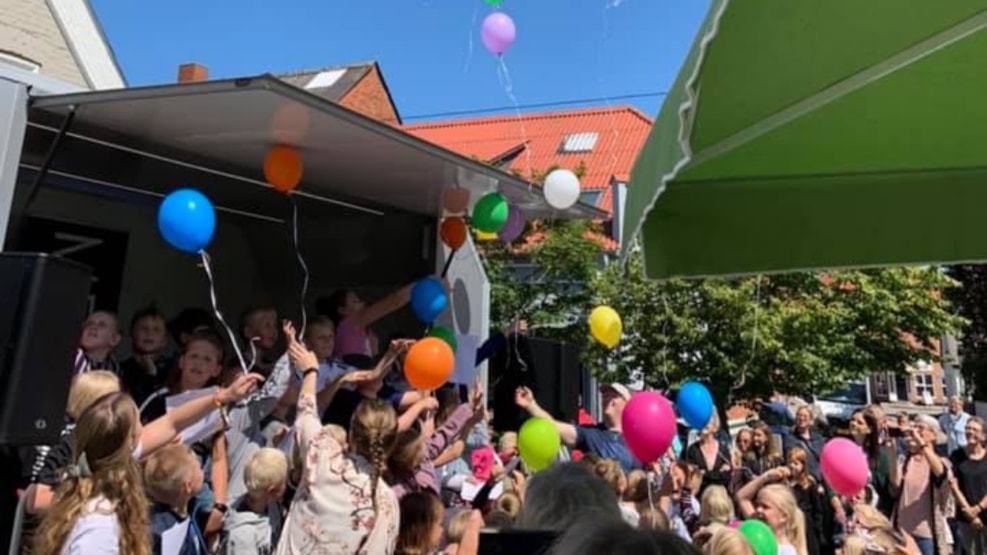 Hurup Thy
Hurup - Trolls, art and local trade in a class of their own.
If you say Hurup Thy, many will think of merchant of JYSK bedding storage Lars Larsen's birthplace.
Hurup is also home to father and son - Bjørn and Johnny Hansen - known from Dansktoppen.
They have suddenly got competition from the troll Ask of Ashøj, who last year moved into Ashøj Plantage - a place throw from Hurup. Ash from Ashøj is the artist Thomas Dambo's biggest troll in Denmark to date, and was built by local, volunteer forces from Thy and built from recycled materials from a local stair manufacturer and stones from the harbor construction in Hanstholm.
It is also in Hurup at Hilding Anders that many of the beds the Danes sleep in are made. Just as Idealcombi produces windows for the whole world and the haulier N. C. Christensen & Sønner makes sure that Bakkedal comes out to all the country's shops.
Hurup is located in Sydthy. To the south, Sydthy is bounded by Draget, to the north, the boundary is more blurred. To the west - 12 kilometers away - the North Sea forms a natural border, just as the Limfjord does to the east. Sydthy is characterized by magnificent nature in a, for the area, very hilly terrain. Bathing beaches are found in several places along the North Sea and along the Fjord. Sydthy is a favorite tourist destination for those who seek the true nature and warm-hearted people.
Sydthy Kurbad, Wellness & Spa is an eldorado for the whole family. Here, the kids can enjoy themselves in the water park, while mom and dad grab a treatment in the center's spa department. Or you can visit Søtrappen - the city's new beautiful green spot funded by Lars Larsen, learn more about the local history at Heltborg Museum, visit Sydthy Art and Culture Center or go for a walk at Sydthy Golf Club.
At the shops in Hurup you will find everything, and the town is known for service in a class of its own.
A typical trading town where you feel the presence and experience the good local service in full bloom.
You can find a number of local specialties at Hurup Slagter and Thy Specialhandel.
Of course, the town has shoes, clothes, sportswear, skin care, furniture and a large toy store for the children.
The local ingredients are also in focus at Hotel Thinggaard's restaurant, which entices with delicious food in beautiful surroundings at the renovated hotel. The restaurant is open to everyone, and the hotel offers a number of exciting special stays.
A little outside the city you will find Doverodde Købmandsgård, which with its idyllic location down to the Limfjord and with its charismatic tower, houses the only department of the Statens Museum for Kunst (National Gallery of Denmark) outside Copenhagen - SMK Thy.
Hurup is definitely worth a visit - and here we love guests.