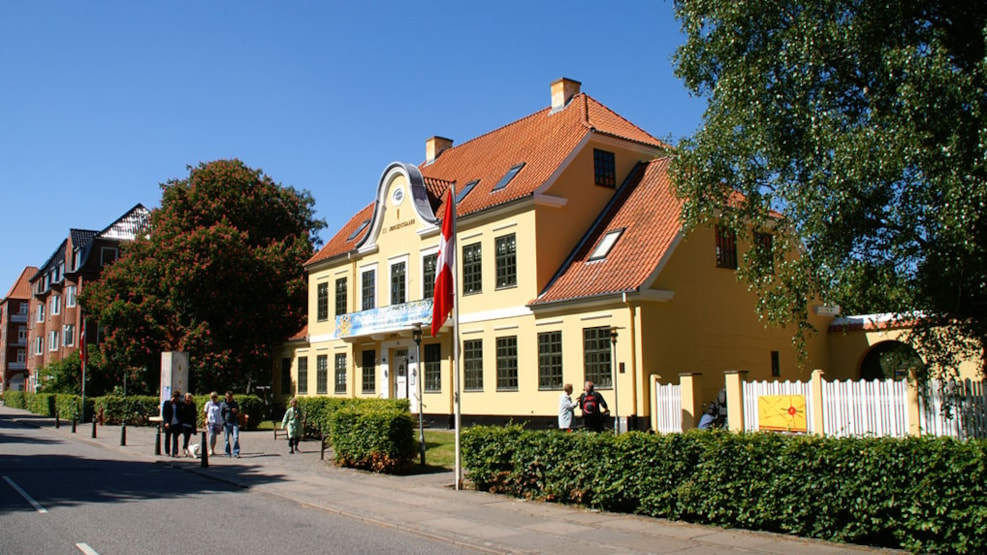 Huset
Huset is the settings for many cultural and social events in Aalborg. Experience a wide variety of everything from opera, croquis-drawing, creative computering, and underground music in Klub Husfred.

Huset is open for everyone and hosts workshops, a gallery, concert halls, and rehearsal studios. Furthermore, you will also find meeting facilities and room for conventions.
Huset's schedule and café 
Huset's schedule is filled with music, lectures, and exhibitions. One of the most popular events during the summer time is the concerts each Thursday. Here the patio is filled with music and a lovely ambiance.
Huset also has a lovely café, which serves many delicious dishes that include a vegetarian buffet for lunch and dinner (with the opportunity to buy meat in the evening), cakes, pies, sandwiches, café latte, espresso, and other delicious treats.

Read more about Huset in Aalborg...