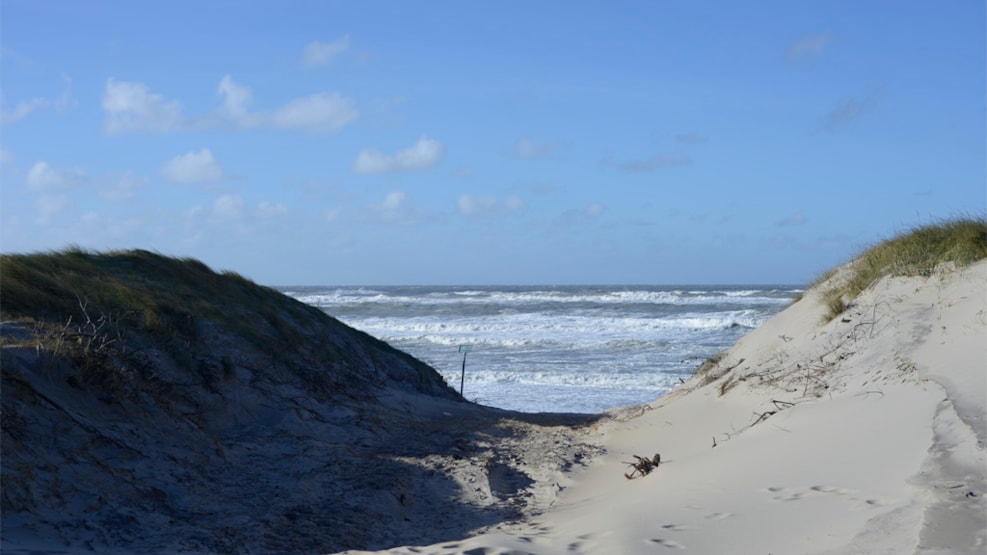 Hvide Sande North Beach
Experience the pier, the windmills and the North Sea on Hvide Sande North Beach. The beach is a quiet nature area without a lot of tourists.
Nordstranden or the North Beach in Hvide Sande is a large and lovely, sandy beach. Here, you can watch as the ships leave the pier and sail into the North Sea. You can also get close to the windmills. If you have a lot of time on your hands, you can take a hike of five kilometers along the coast to Lyngvig Lighthouse. Not far from Hvide Sande North Beach, you will find a camper van parking lot and public restrooms. The North Beach is less crowded than the South Beach.