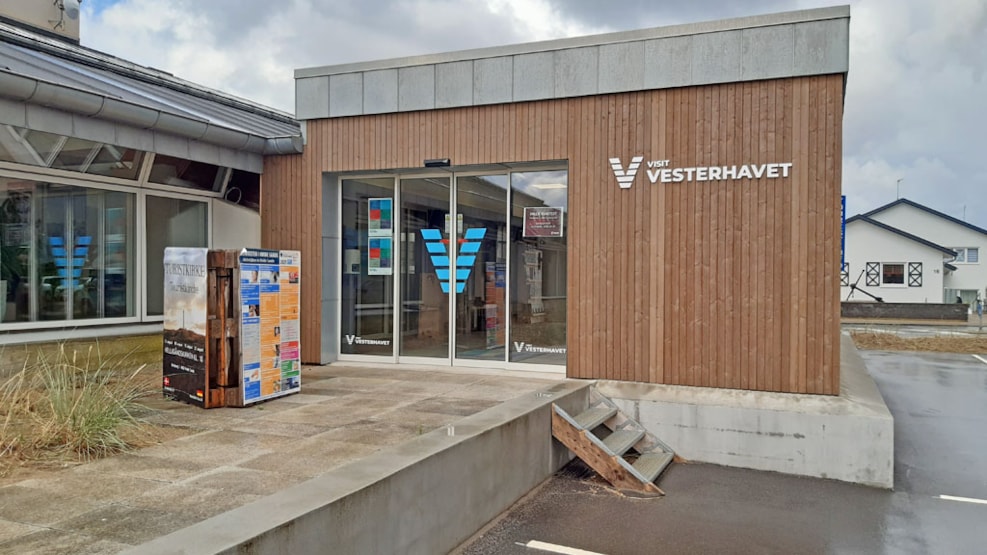 Hvide Sande Tourist Information
At Hvide Sande Turistinformation you will always find smiling and competent employees who are ready to help and guide you. The area in and around Hvide Sande offers absolutely fantastic experiences, whether you want nature, beach, shopping or delicious restaurant visits.
At the church in Hvide Sande you will find the tourist information. Here you will always find qualified help and good advice on what you can do during your holiday in West Jutland. The staff at Hvide Sande Turistinformation is smiling and has a great local knowledge of the area.
The area in and around Hvide Sande offers a completely unique experience. You will find everything from long sandy beaches, fantastic surf spots, beautiful nature and city life with shops and delicious restaurants. All these options are happy to help the tourist information navigate around and find the experiences that best suit your holiday.
Opening hours for the Tourist Information in Hvide Sande
Monday: 10.00 - 16.00
Tuesday: 10.00 - 16.00
Wednesday: 10.00 - 16.00
Thursday: 10.00 - 16.00
Friday: 10.00 - 14.00
Saturday: Closed
Sunday: Closed
The tourist information is open for self-service from 8.30 am - 20.30 pm