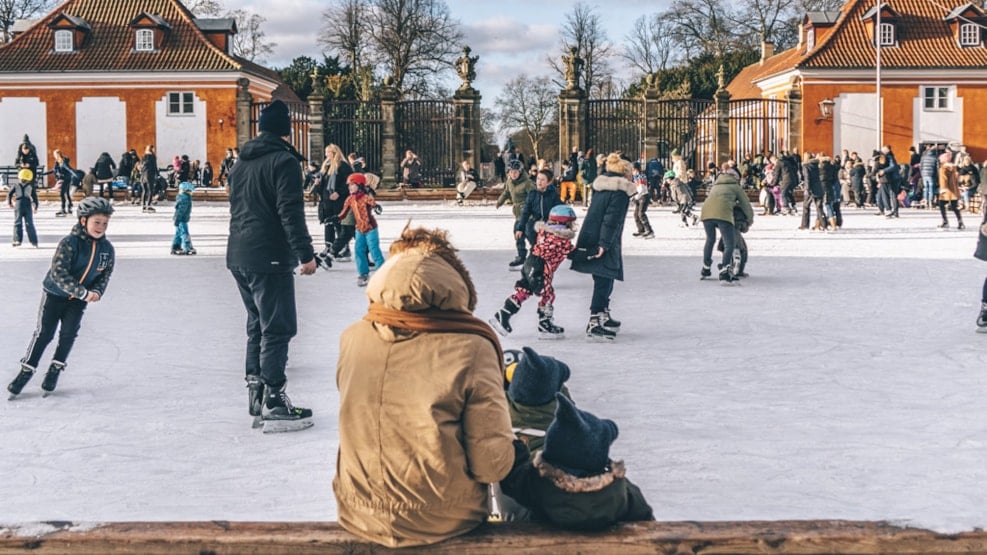 The ice rink at Frederiksberg Runddel
Every winter, Frederiksberg Runddel, by the entrance to Frederiksberg Garden, is transformed into a wonderful ice rink that allows you to have fun on the ice throughout the winter season.
Admission to the ice rink at Frederiksberg Runddel in Copenhagen is free, and everyone is welcome. If you have your own skates, you can use the rink around the clock. During the day, you can rent a pair of skates for DKK 60 until an hour before closing time, or you can have your own skates sharpened for DKK 70.
The ice rink is reserved for skaters, and therefore cannot be used for ice hockey games. Furthermore, to avoid clashes, please skate counterclockwise.
The ice rink is expected to open on the 2nd of December and will usually close on the last Sunday of February, all depending on the weather.