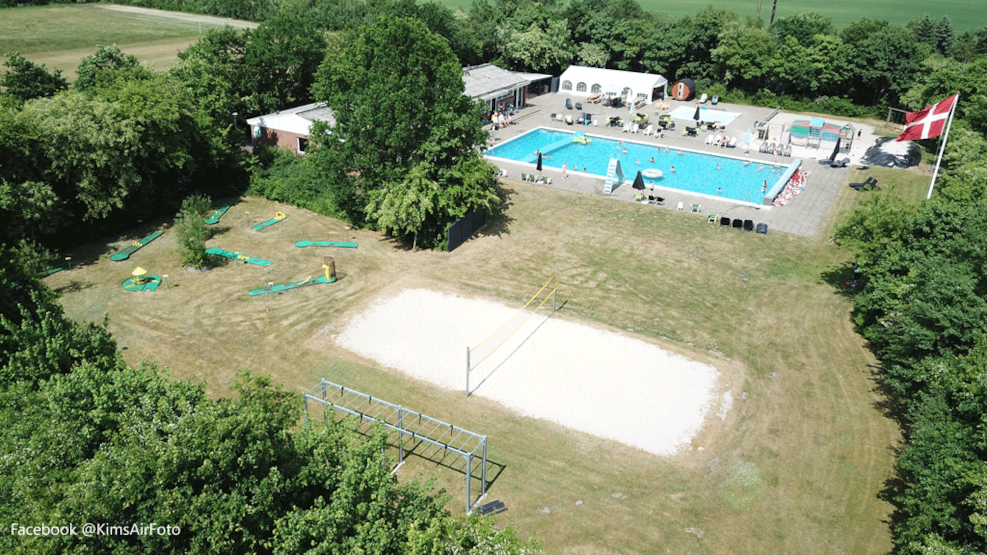 Ilskov Friluftsbad og Legeplads (Outdoor pool and playground)
Welcome to Ilskov Friluftsbad (outdoor pool/lido). The water is 25 degrees and you can buy cold ice creams in the kiosk.
Stop by and enjoy the little oasis of water, play and great memories.
Ilskov Friluftsbad is situated 15 km from Herning, 15 km from Ikast and only 40 km from Viborg, Holstebro and Silkeborg. 
There are two pools. A 25-meter pool with a depth of 1,80 meter with a slide, and a children's pool perfect for the smallest guests. Both pools are 25 degrees. 
There is room for lots of play and fun in Ilskov Friluftsbad. 
Free mini golf and volleyball.
Are you missing challenges outside the pool, there are free mini golf and volleyball. Play with your friends and family, we have everything you need.
Huge playground for all kids. 
Play tower, slides, sandpit and much more.
The playground will give you hours of play and fun.  
You can bring your own food or buy food and snacks in our kiosk. 
We rent the outdoor pool out outside the opening hours. Would you like to rent Ilskov Friluftsbad, you can contact kontakt@ilskovbadet.dk