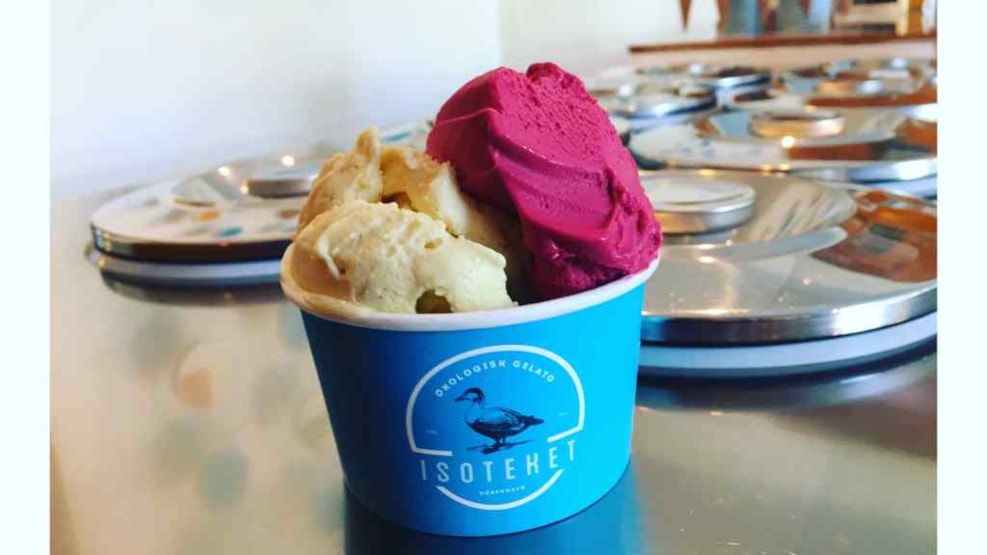 Isoteket
Isoteket at Østerbro is serving innovative and organic ice cream that will send you directly from Copenhagen to Italy in no time.
At Isoteket it is all about perfect ice cream with new flavour combinations and the best ingredients. They are characterized by their organic gelato - the real Italian way to make ice cream with mostly milk and some cream. This makes the ice cream less fat and more light in its texture. You are not only able to pick between different gelatos, Isoteket also serves sorbets. And it is not the usual flavour combination.
The selections changes every day but some of the more known gelatos are the hazelnut/bergamot or coffee/lemon grass and from the sorbet selection blackberry/lime or raspberry/vanilla. They are all 100 % organic, made from fresh ingredients and have the perfect consistency.