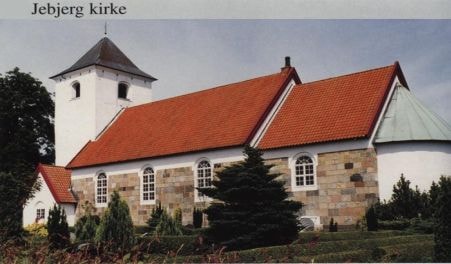 Jebjerg Church
The church was built in Neoromanesque style during 1923-24. The ashlar from the original Romanesque church was reutilized in the building of the new church. The ashlar from the rare chamfered cornice now forms part of the foundation wall in the new and larger church.
The reason behind building a new church was that there was a need for more space, especially as the priest N.K. Glud was a leading personality and a very popular man.
The pulpit is made short before 1600, and it is decorated with well preserved paintings from around 1700.