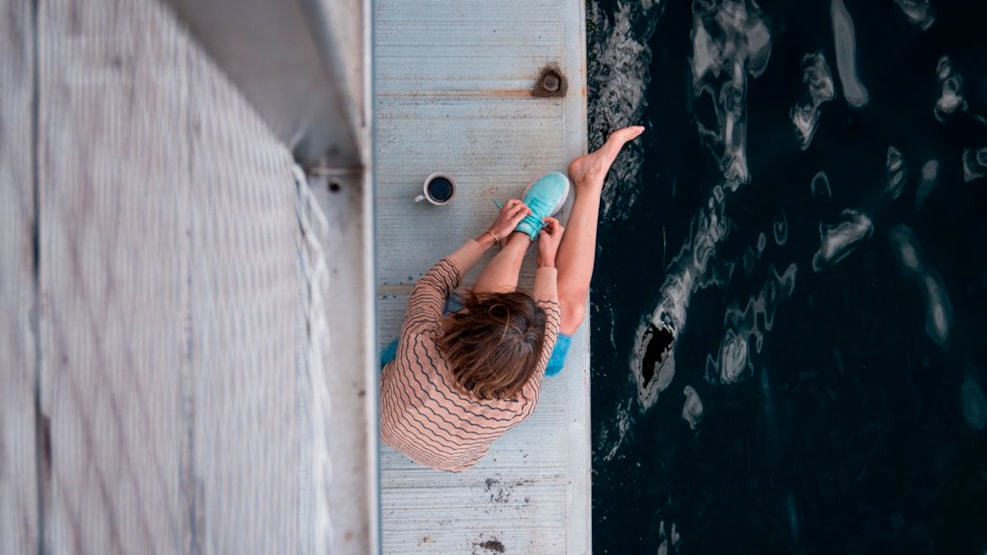 KAJ Hotel
Dreaming of living on a houseboat? Kaj Hotel is the perfect accommodation for you.
Kaj Hotel is a lovechild of a houseboat and hotel. Its neither nor, but somewhere in between. A floating pod of Danish "hygge", as the owners put it. Located in the peaceful inner harbor of Copenhagen, and with a direct view of the historic custom house, Toldboden.
The tiny hotel is only 16 square meters. A small, cozy home away from home, that despite its size can easily fit a small family.  It contains both a king size bed, a mezzanine with two single beds and space for a cot. Besides that, it even has a kitchenette and bathroom, and of course a direct access to the fresh, blue ocean.
Kaj Hotel is built with a love of sustainability, primarily from recycled and surplus materials. This way both the hotel and the material are given new love and life, as the owners make small changes over time according to their recycled findings. Some of the windows are from an old historic building, Kuglegården, and the ladders are found at old ships.
It's an absolute beautiful combination of recycling, Scandinavian design and architecture and a whole bunch of hygge. All placed not only by the sea, but on the sea.