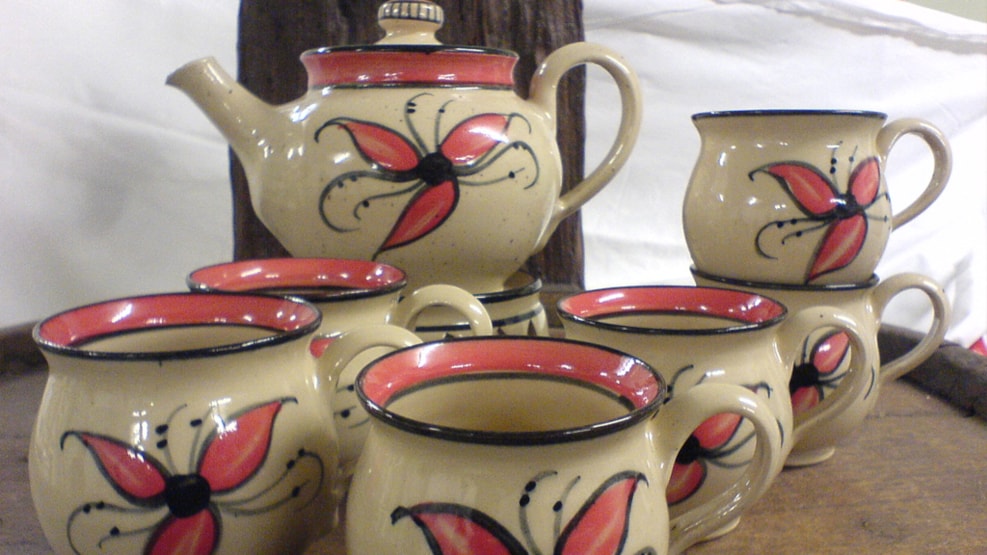 Keramikkens Hus - Workshop, Shop & Gallery
Experience an absolutely fantastic and unique ceramics workshop, which offers usable ceramics that clearly reflect the owner's joy of life. In Keramikkens Hus you will find a nice shop north of Ringkøbing with beautiful and colorful paintings, jewelery, bags, clothes and of course ceramics. Already out of the garden you will be welcomed by fantastic ceramics, where you can only be tempted.
Keramikkens Hus is located north of Ringkøbing and you will find both a workshop and a shop owned by Ellen Willer Donatien.
The first thing you meet at Keramikkens Hus is an absolutely fantastic front garden full of sea snakes, mushrooms, lizards and chickens - all made of ceramic.
I choose the shop that smells of clay, and you will find a large selection of beautiful ceramics. This is both the popular frame with dots, which is fast assortment. In addition, the frame North Sea is also a quick part of the store, and you can also find many other beautiful frames with e.g. clematis flowers.
In the shop there are many exciting and beautiful things that Ellen Willer Donatien puts her personality in. The shop is relatively large, and very versatile with beautiful, whimsical and colorful useful ceramic finds, paintings, jewelry, clothes, bags and much more.
Visit Keramikkens Hus and experience a fantastic universe.