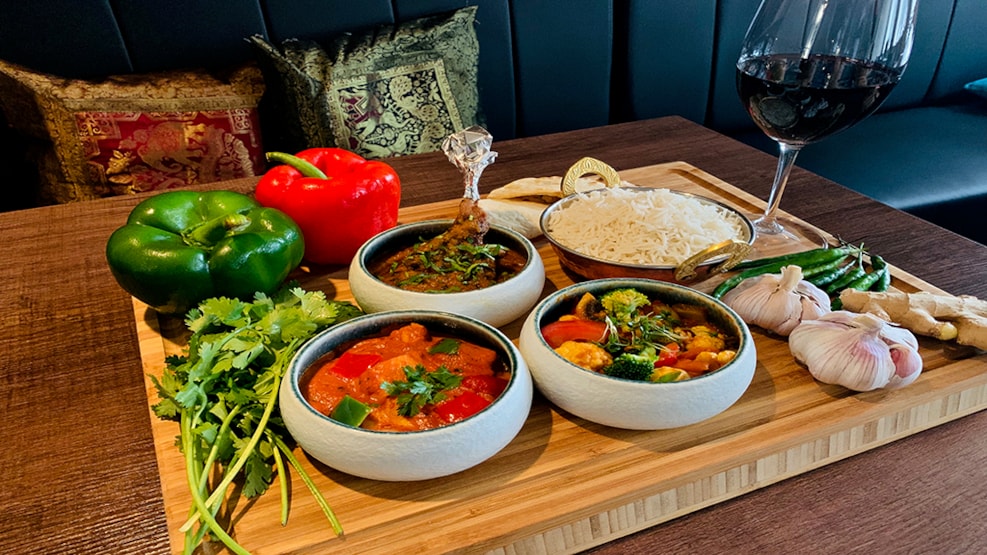 Kesar
At restaurant Kesar, you find authentic Indian dishes. Whether you like samosa, tikka masala, butter chicken, vindaloo or korma – you will find it right here, at the heart of Horsens
Authentic specialties to suit all tastes
With the best spices imported directly from India and produce of the highest quality, you are guaranteed a memorable taste experience at Kesar.
Here, you find a large selection of the most famous dishes of the Indian cuisine, adjusted to the slightly more delicate Danish palate. Do not despair, however – if you prefer hot food, Kesar serves the classic chili dish Vindaloo that will make you break out in a sweat.
All dishes are available as vegetarian options and are served with either rice or the restaurant's famous homemade naan.
Also, try the Indian house beer or the yoghurt drink lassi with mango and saffron. 
Kesar is a family-friendly restaurant that welcomes everyone irrespective of their age.
It is possible for larger groups to be seated together.
Indian atmosphere – in the middle of the Latin Quarter
Kesar is centrally located in the Horsens Latin Quarter with a view of the theatre, musical venue and the other local cafés, restaurants and bars.
The restaurant is authentically and charmingly decorated in an old multistorey townhouse with a terrace facing the cosy, pedestrian Grønnegade that is always buzzing.
A few minutes' walk from the Latin Quarter, you find Denmark's widest pedestrian street where the shopping activities of the city unfolds. 
Take-away
Want something easy?
At Kesar, you can order all dishes as take-away and enjoy the food at home.
Take a look at Kesar's take-away menu. Please note that the restaurant does not deliver.
Opening hours
At Kesar's website, you can see the current opening hours. You can also book a table, check out offers and find other information.