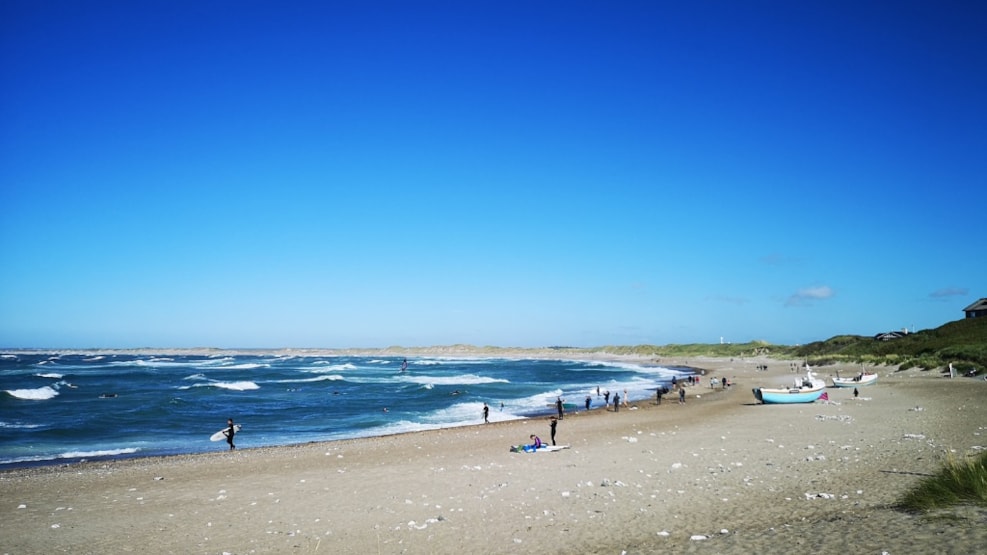 Klitmøller Beach
The sandy beach in Klitmøller is located next to the North Sea approx. 10 km south of Hanstholm.
The beach is connected to Klitmøller town and stretches from Splittergab in the north to Ørhage in the south. There are buildings a few meters from the beach. The beach is suitable for fishing and surfing.
Toilet at the car park at Splittergab and the car park at Ørhage.