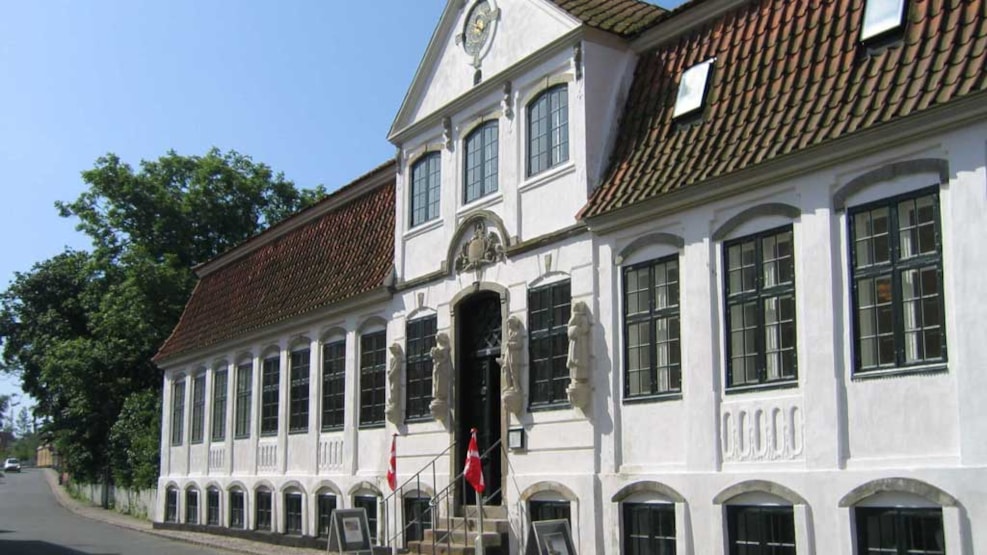 Kongegaarden
Kongegaarden - A regional centre of professional pictorial art and music.

Kongegaarden, built in respectable Rococo style in 1761, is now the perfect setting for a regional centre of professional art and music. The idea of using Kongegaarden as a professional centre of art and music was put forward by the Korsør Municipality cultural council in 1986. In 1992 the building was officially opened. 
 
Kongegaarden has a long, fascinating history. The name is derived from the time when members of the royal household visited the estate. King Christian VII dined and spent the night at Kongegaarden in 1767. His queen, Caroline Mathilde, lived there in 1771 with her lover Struense, who was at the pinnacle of his power at the time. Korsør's most famous citizen, the author Jens Baggesen, left an evocative description of this visit.

The Isenstein collection has changing exhibitions all year round at the Isenstein Gallery in the basement.  

Korsør Art Society organises art exhibitions of approximately one month's duration on the ground floor, and only professional artists are considered. Each summer, some of West Zealand's best artists exhibit here.

Korsør Concert Society organises 10–15 concerts a year in the music room on the first floor. 

Kongegaarden is owned by the autonomous institution "Kongegaardsfonden" (the Kongegaard trust), which administers the building and the venue's two free residences and makes rooms available for the Isenstein collection, art exhibitions, concerts, etc.