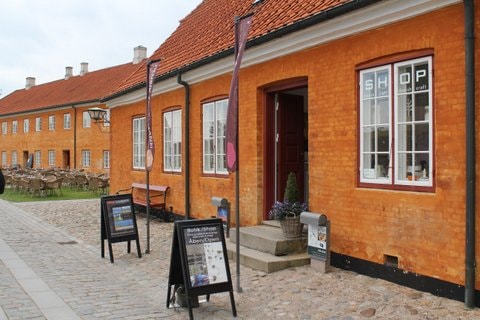 Kronborg Gallerierne
The Kronborg Galleries are creative spaces open to the public. The galleries are situated in the old military buildings surrounding Kronborg Castle, to both sides of the main entrance Kronværksporten.

We work with glass, photo, clothing, jewellery, graphic design, ceramics, paintings and sculptures. 

Come and see how artists, craftsmen, and designers work. The places are both workshops and shops, so you can look and buy as well.

The Kronborg Galleries have individual opening hours. When the flag is out the gallery is open. 1st. Sunday of the month 
all the galleries are always open, often with special events.