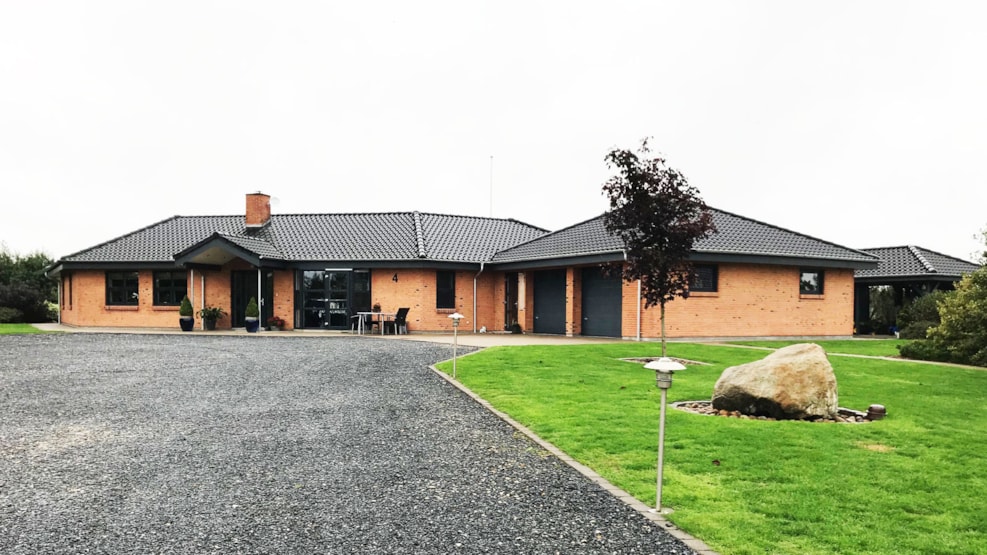 Landlyst B&B in Aars
Stay at Landlyst B&B just 2 km from the town of Aars and feel the tranquility of the countryside.
Stay up along the Hærvejen trail with the Himmerlandsstien path behind the property. It's only 2 km to the town of Aars. In Aars, you'll find grocery stores, specialty shops, museums, an outdoor/indoor pool, restaurants, and a golf course. Additionally, it's only about 16 km to the Himmerland Golf & Spa Resort in Gatten.
Our rooms are located in one end of the residence with a separate bathroom. Possibility of using a refrigerator and freezer. Lovely enclosed garden with a pond, where you can have breakfast.
Enjoy relaxation in rural idyll with chickens in the garden, cows grazing, and calves in the stable.
Accommodation:
1 Person/night: 300.00 DKK
2 Persons/night: 550.00 DKK
1 Person/week: 2000.00 DKK
2 Persons/week: 3850.00 DKK
Breakfast: 50.00 DKK per person/day - Children under 12 years: half price
Packed lunch: 25.00 DKK per person
Dinner: 100.00 DKK per person
The price includes: Bed, bed linen, towels, soap, shampoo and dishwashing liquid, wireless internet, and electricity and heating.
Please feel free to contact us in advance at 23931719 and 24851115 to let us know your expected arrival time.