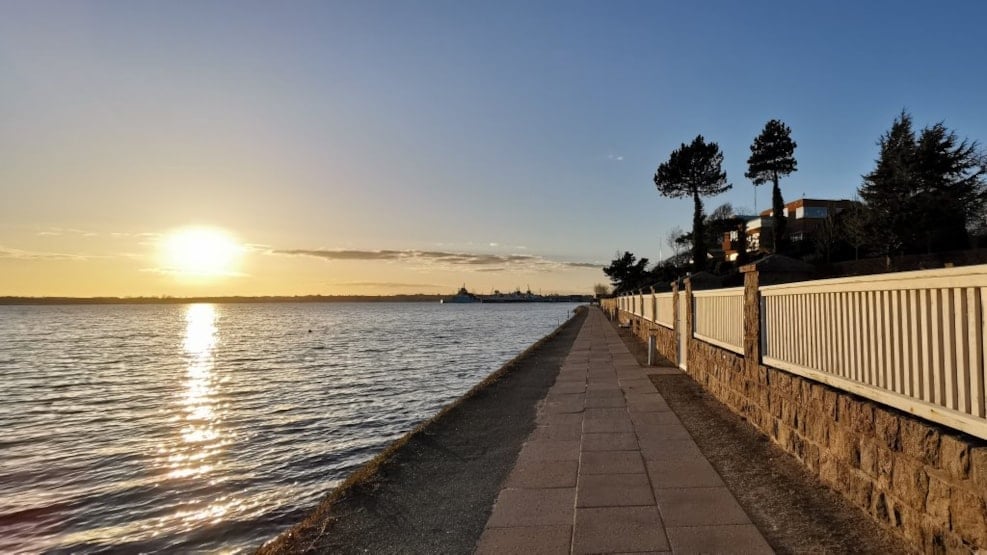 Langelinie - before and now
Along Faaborg Fjord, the promenade Langelinie extends from the harbour bath to the Klinten park and the holiday center Klinten. The seafront has great cultural-historical interests and was designated by the then Funen County as a special cultural-historical area of ​​interest. It ranges from green park areas and cemeteries to homes from the early 1900s to the 1930s.

Here is the Old and New Assistens churchyard. The Jewish burial ground. Voigts Minde. The cliff park and three typical buildings. The path along the water is quite unique with the three meter sloping stone setting with beautifully carved stones, a so-called glacis. Something similar exists only in Ærøskøbing.

Archipelago
Here is a beautiful view over the fjord, to Bjerne Field, Horne Land as well as Bjørnø, Avernakø-Korshavn and Svelmø. With its close connection to the fjord and the beautiful view of the water and the green park spaces, the walk along Langelinie is an ideal destination for relaxing walks in all weather.

A walk along this promenade is always an experience, whether it is a quiet spring morning with swans in the fjord or a windy autumn day when the waves throw seaweed up the trail. We are very close to the surface of the water level and no two days are alike.

The history of Langelinie
The boardwalk was built by the city's beauty committee. Long line has been expanded several times as the city develops. In 1861, the first stretch of the current Dossingen was laid out to Assistens churchyard. The path and the stone setting facing the water were laid to avoid problems at high tide.

When, in the 1880s, Voigt's Memorial was moved from its first location between the Dossieringen and the harbour, the seafront was extended to the Cliff.

Read about all the details for each attraction along Langelinie here!