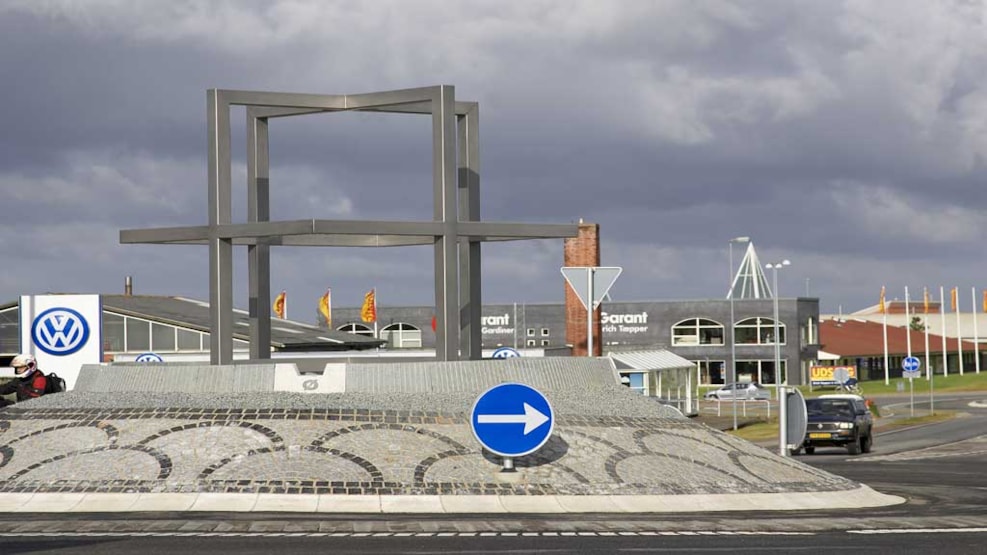 Less
Family
"Less" is located at the Holstebrovej - City Vest roundabout. Less is one of three sculptures whose names together make up the sentence "Less is More". The sculptures are standing in line in the roundabouts at Holstebrovej by City Vest, Vestre Boulevard and Ballingvej.
Story
The three sculptures together encourage us to think about the relationship between more and less. The three sculptures are based on the same theme but look very different. One of them contains a lot of material, one less and one almost no material. Which one is the most beautiful, the most interesting, the most fascinating?
It is not only when it comes to sculptures that less is sometimes better than more. It also goes for our consumption and for human relationships. In the words of Niels Hausgaard you can consider whether "The majority are the best or simply the majority?" The question is what is important in life? More or Better?
Form
The form was inspired by the modernism of the 20th century as it is known in the Bauhaus tradition. The Bauhaus was a school of architecture in Germany around 1930, which among others thought that by removing everything superfluous something more true and valuable could be created. Less is More. The Bauhaus has greatly influenced the art, architecture, design, etc. of the 20th century. In their form language the 11 Stars of Skive build on the Bauhaus tradition.