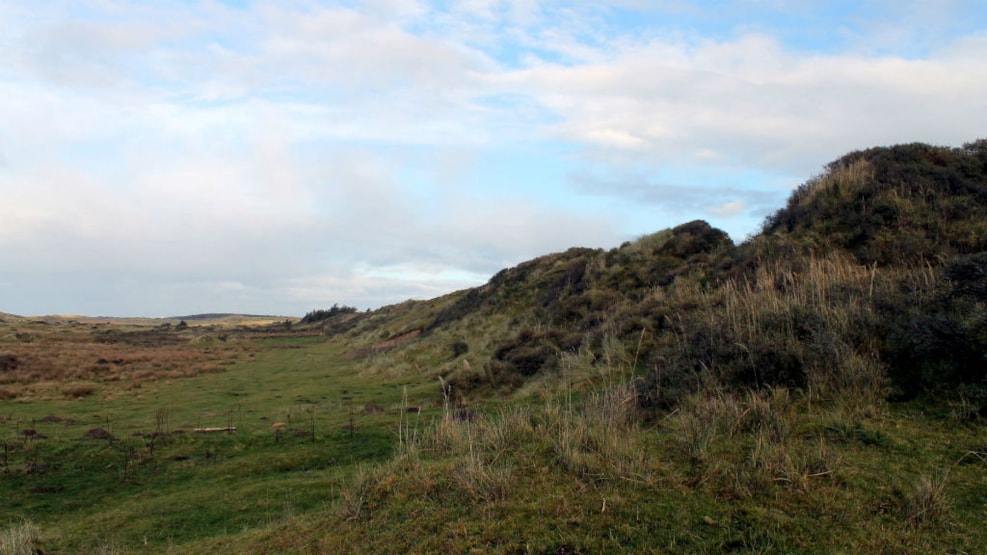 Lien - Stone age cliffs
Between the Harrenden in Lønstrup and the dune area at Kærsgård Strand is the Lien - Stenalderkystskrænten.
This landscape has been shaped since the Ice Age. In the Stone Age the level af seawater was higher than today, and you can clearly see the old coastline.