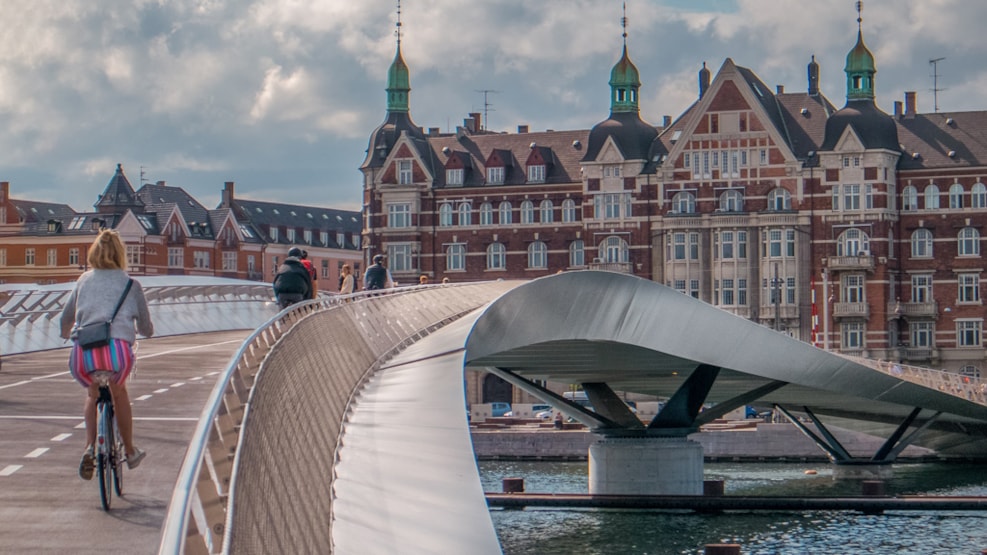 Lille Langebro
The city's newest cycling bridge, beside BLOX in central Copenhagen.
Lille Langebro is the newest addition to Copenhagen's already impressive initiatives, making the city a trailblazer in urban biking and mobility. It connects Christianshavn with the city beside BLOX. 
The bridge is proof that Copenhagen means business when it comes to maintaining its status as one of the world's best bike cities. It's just as easy to cycle as it is to drive around the city – and in many instances, it's actually quicker and easier to be on two wheels rather than four.
Some 10,000 cyclists bike the bridge each day, and as you might know, more people take the bike than the car to work or studies in Copenhagen.
Besides making is easier going from A to B across the harbour, Lille Langebro relieves some of the traffic pressure on its neighbouring bridge Langebro, which is used by some 40,000 cyclists on a daily basis.
Opening up public space 
With the new bridge, pedestrians and cyclists can enjoy a green, calm and safe route all the way from the City Hall Square to the Islands Brygge and Christianshavn neighbourhoods. The bridge is also part of BLOX, which is not only the iconic harbourfront building, but the entire project transforming this part of the harbour from deserted parking space to recreational space, playground, harbour bath, and of course all the offerings inside the BLOX house, including the Danish Architecture Center.