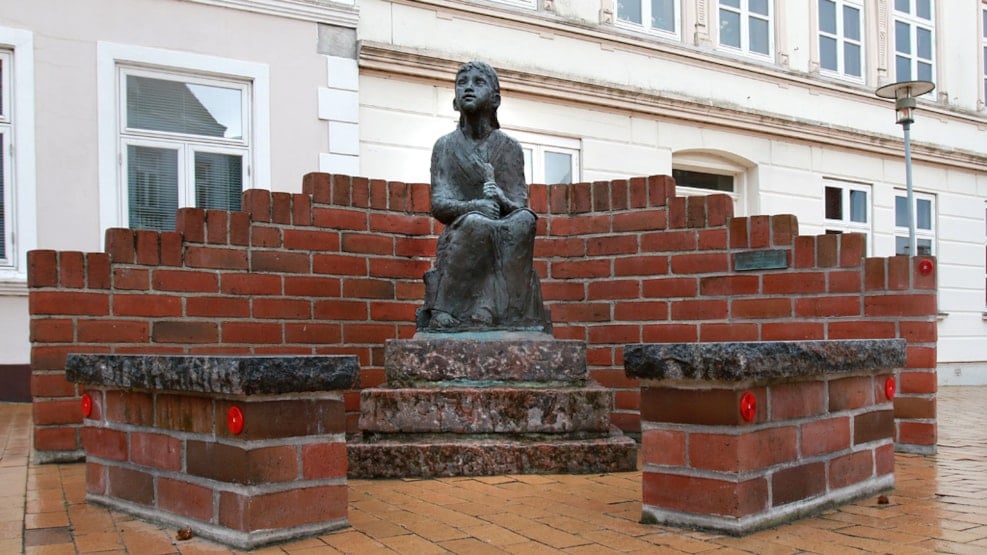 The little match-seller
In the year of 1845, H.C. Andersen wrote a fairytale based on a drawing by J. Thomas Lundbye.
It is November 18 1845 and Hans Christian is visiting the ducal family at Gråsten Castle. Some days prior a publisher has send him three drawings and asked him to pick one. In only one day, Hans Christian writes a fairytale bound to become world known – The little match-seller.
In 1992, the artist Jytte Thompson (1925-2001) made the sculpture in bronze, mounted on blocks of red granite. A small wall shields the sculptures back side and two benches in the front invites to sit and study the sculpture.