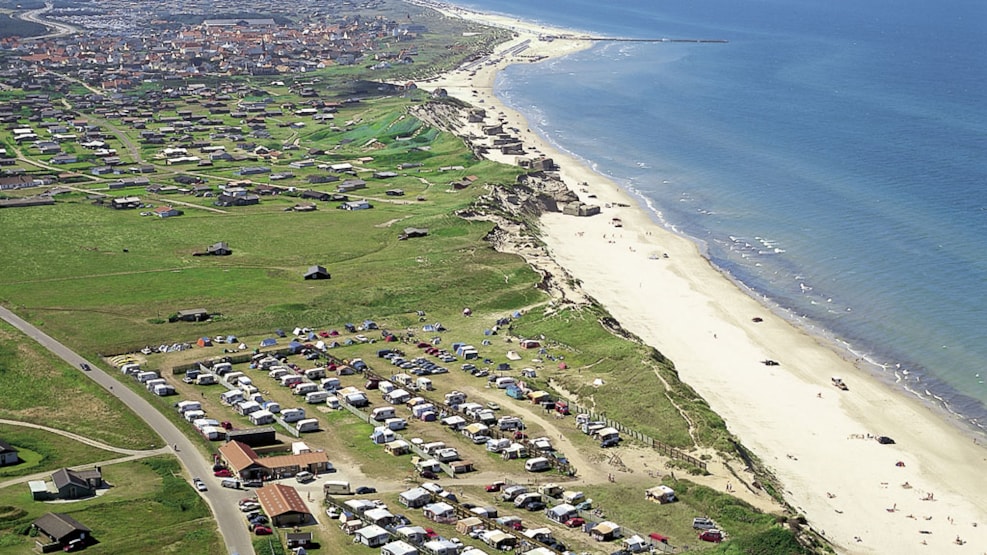 Løkken Strand Camping
Family camping site north of Løkken.
A family camping site with direct access to the North Sea, a fine beach and sand dunes - the best in Europe.
Sand dunes and wattle fences shelter the site from the fresh west wind.

Paragliding and surfing paradise. Only 600 yards to one of North Jutland's best holiday towns, Løkken. Right by the sea. There is 1.5 km to restaurants, swimming pool, mini-golf, cafeterias, tennis courts and possibilities for fishing.